North Carolina Public Schools experience surge in suspension rates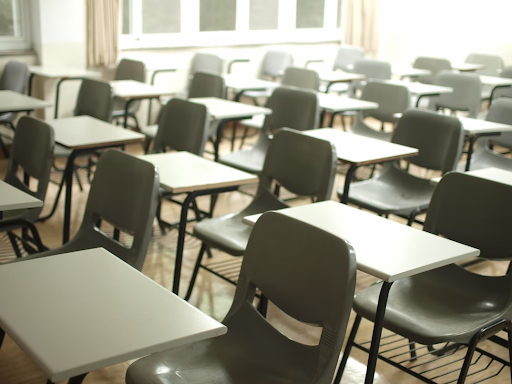 Post-pandemic student suspension rates have risen exponentially across North Carolina.
Following the return to full in-person learning, schools across the state look for both reasons and solutions to the learning loss associated with suspensions.
According to the Consolidated Data Report 2021-2022 (CDR) from the State Board of Education, 217,928 students across North Carolina received a short-term suspension in the 2021-22 school year. This is a 7.2% increase compared to the 203,298 students in the 2018-19 year.
The North Carolina State Board of Education defines a short-term suspension as, "the exclusion of a student from school. Attendance for disciplinary purposes for up to 10 school days from the school to which the student was assigned at the time of the disciplinary action." This language dates back to a pre-pandemic definition.
The CDR report displays that in the 2021-22 year, middle school students received the highest number of suspensions (96,572), followed by high school students (76,065) and elementary school students (45,291). 
According to the CDR report, schools in North Carolina are experiencing a sharp increase in bullying, criminal acts, substance abuse, hate crimes and physical attacks since the return of in-person attendance. The most common act of crime in schools in the 2021-22 year was the possession of a controlled substance in violation of the law with 5,250 counts, followed by the possession of a weapon with 3,292 counts.
Compared to other schools in North Carolina and across the Wake County Public School System (WCPSS), Green Hope High School has significantly lower suspension rates. According to a report made by North Carolina School Report Cards, in the 2021-22 school year, Green Hope had an average rate of 20.5 suspensions compared to 71.94 in WCPSS and 146.57 per 1000 students across NC. 
Although Green Hope's numbers come nowhere near the rest of NC, the school has still experienced a 33% increase in suspensions since the 2018-19 school year. Green Hope has also had a 36% increase in criminal acts as the number per 1000 students rose from 5.39 in the 2018-19 school year to 7.32 in the 2021-22 school year. 
In an interview with the GH Falcon, Green Hope Assistant Principal Mrs. Sarah Robertson shared her opinion about the pandemic's effect on students.
"The pandemic interrupted many of our behavioral habits, both positive and negative, as well as our relationships. Positive relationships and habits contribute to positive behaviors and these take time to establish," said Mrs. Robertson. 
In response to this issue, Green Hope has been increasing the availability of counseling services and has focused on reteaching students who need that additional support. 
Mrs. Robertson said, "We try to approach discipline issues from a restorative lens as much as possible. This is often completed through re-teaching in Falcon Center and/or counseling support from student services." 
One potential solution on the state-level is increased funding towards student services. The North Carolina Department of Public Instruction (NCDPI) received nearly $17 million in funding towards mental health support for NC public schools in early January.
The U.S. Department of Education funding will be allocated to 15 NC school districts to increase the number of mental health service providers such as counselors, social workers and mental health clinics in an effort to rebuild safe learning environments for students.