German police arrest 25 people involved in alleged coup attempt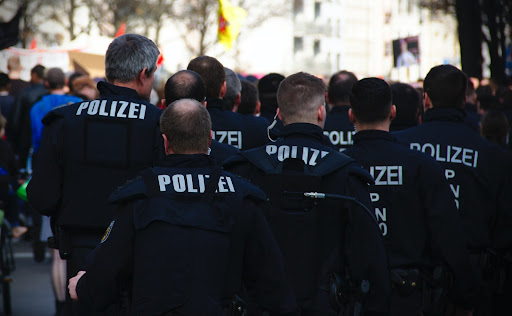 German police executed national raids against suspected far-right extremists planning an armed coup of the nation's government on December 7. Federal prosecutors say approximately 3,000 officers were dispatched in eleven German states to investigate 130 sites.
Due to the nation's past under the Third Reich, the present-day government continues to take extra caution in their anti-extremist measures such as this one. 
On the day of the raids, 25 of the extremists were arrested with another 27 citizens currently under investigation. The German officials explain that these detainees allegedly formed an insurgency with the goal of "overturning the existing state order in Germany and [replacing] it with their own form of state."
Upon further investigation, the group was discovered to have close ties with the Reichsbürger movement, which rejects the current German system's legitimacy. The movement believes that the only true German state was the "the constitutional monarchy that reigned before the modern republic was established."
"They do not respect the constitution of the state, they think it's illegitimate," expressed Peter Neumann, Security Studies professor at King's College in London. "They think that the last legitimate state was the Kaiserreich that ended in 1918."
Along with a complete rejection of the modern German government, Reichsbürger members share "externally politicized" conspiracy theories emulating the United States' QAnon movement. The group, much like QAnon followers in America, believe the country is "held captive by the deep state" and will "soon be liberated from tyranny."
The similar set of beliefs between members of the attempted coup and other protesters furthers fear across Germany's public. Officials remain in investigation of the threat in hopes of providing greater clarity to its citizens.