Ticketmaster under scrutiny over Taylor Swift's 'Eras' tour tickets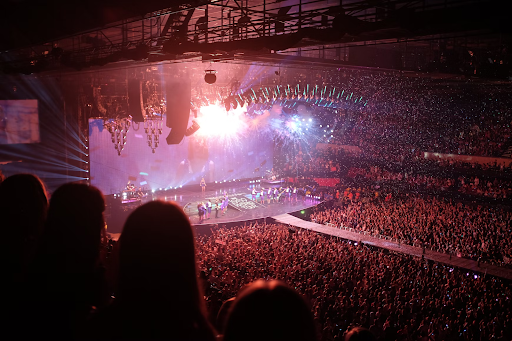 Anticipation filled the air on November 15 as millions of Taylor Swift fans, better known as "Swifties," opened the Ticketmaster website. Pre-sales tickets to Taylor Swift's highly anticipated "Eras" tour, the singer's sixth headlining concert tour and the first in five years, went live. The Ticketmaster website was visited by over 14 million users in the first few days, a number bolstered by both legions of avid fans and a large number of internet bots. 
By November 17, Ticketmaster announced the cancellation of ticket sales to the general public. The sale was originally slated to start on Friday, November 18 and was canceled due to "extraordinarily high demands on ticketing systems and insufficient remaining ticket inventory to meet that demand."
Fans on social media complained because of the excessive waiting hours for ticket checkout only for web pages to crash and site errors to incorrectly process orders. Accusations of inflated prices and Ticketmaster monopolizing the ticket industry quickly emerged. Swift later posted a message on Instagram, outlining her frustration and saying it "really pisses [her] off." 
Green Hope student Prisha Lodhia ('23) described her experience while buying tickets. "It's excruciatingly devastating. I personally waited for 5-6 hours just to try and get a seat for the show on April 29th in GA," said Lodhia.
As one of the many fans unable to purchase tickets, Lodhia said, "The website was acting suspicious and when [I] got to the ticket page, all [of] the seats were completely full. Prices started at [around] $49, but as [people were] let in to buy tickets, the prices got higher."
Critics say the incident was much more than an outrage- it shows the true extent of power a business monopoly given unchecked power holds.
In 2010, Ticketmaster merged with its current parent company, Live Nation Entertainment, which raised concerns regarding antitrust law violations from legal experts. The control held by Ticketmaster allows the company to charge high prices in response to demand, form contracts with well-known artists and venues and reign control over the ticketing industry.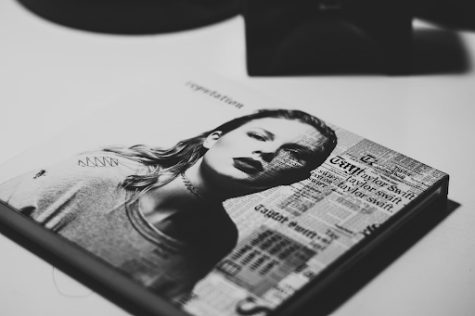 "To see Ticketmaster breaking the excitement is just so unfortunate and unfair, especially to fans who have been waiting since 2008 when Taylor's album 'Fearless' came out," added Lodhia. 
Ms. Leslie Meadows, a Social Studies teacher at Green Hope, explained the reasoning behind fan encounters with poor service, website malfunctions and the accumulation of debt from expensive ticket fees.
"Other vendors were not able to sell tickets because Ticketmaster has built a de facto monopoly around the buying and selling of all tickets for all events," said Ms. Meadows. "[Which enabled] them to price competitors out of the larger markets."
Ms. Meadows affirmed that there were better solutions to the situation such as spreading ticket sales across a wide range of dates, allowing fewer fans to purchase tickets at the same time.
"[Swift] could announce the tour dates to help build anticipation and then work with Ticketmaster to slowly open new dates for sale, then opening more gradually as we move through the calendar," said Ms. Meadows. 
Tanishi Charausiya ('25), another Swift fan, said, "I think it was really chaotic overall and the Ticketmaster's team was unprepared. [A] lot of people were definitely let down." 
Ticketmaster is currently under investigation by several states as well as the Department of Justice over antitrust laws. Many fans have also filed their own suits against the company, alleging unethical practices and price fixing.
As of December, tickets to the 'Eras' tour are closed to public with no future resales date announced. Ticketmaster released a statement on November 19, noting, "While it's impossible for everyone to get tickets to these shows, we know we can do more to improve the experience and that's what we're focused on." 
As investigations continue to probe into the events that unfolded, Swift's 52 stadium-show tour continues as planned.