Live Love Lax: A Mid Season Look at the Women's Lacrosse Team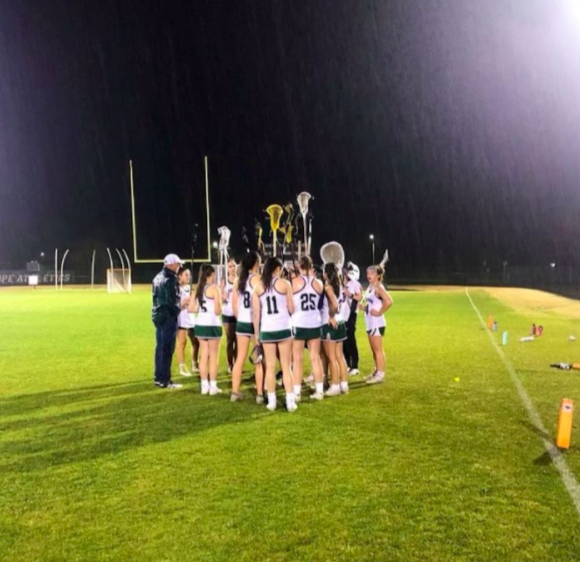 As the Green Hope High School Women's Lacrosse team progresses through their season, the players continue to work hard with high hopes for the conclusion of their season.
With a record of 4-5, the team steadily holds 5th place in the Southwest Wake Conference. It has been a tough season against some strong competition in a new conference for the girls, but the players have high hopes for their next few games with ambition to turn the season around. 
Sophomore Anna Bergamini, a defender on the Varsity team, just moved to Green Hope this year, and has had a very positive experience being a part of the team. She says, "The team got so close but also welcomed me at the same time. I have thoroughly enjoyed playing with them this year."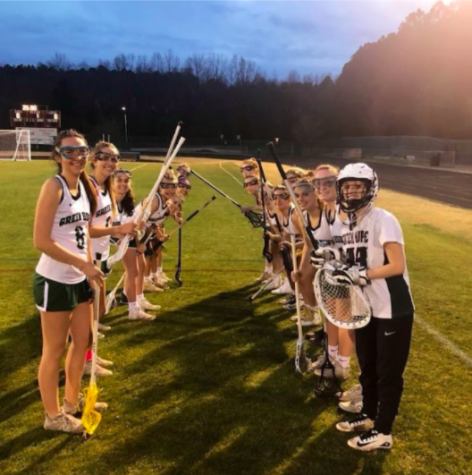 Anna, along with the rest of the team, can agree that the lacrosse season this year has been tough, but a good experience that will only get better as the season progresses. 
The title of leading goal scorer is currently held by Delaney Cowen, with a season total of 29 goals. Kayla Nguyen has the most assists, with a total of 30. Both are sophomores who played Varsity last year. The two players were key in Green Hope's monumental win over Apex, who's known as a good lacrosse school, 17-12 on March 24th. Defensively, Senior Maddie Shockley holds the record for ground balls with 16.
The girls are heading into a game this Monday, April 4th, against Heritage High School, a tough opponent. With hopes to turn their season around, and win the conference again like last year, the Women's Lacrosse team is predicted to have some good games.