Black Falcons win second-straight state championship
For the second year in a row, the Black Falcons (Green Hope's cybersecurity team) won the state championship title. In an era of rapid technological development, the potent risks of computer system vulnerabilities and virus-transmitting software are greater than ever before. The Black Falcons are a student-led cybersecurity team that compete in the annual U.S. CyberPatriot competition. Founded by the United States Air Force Association, the national youth cyber education program offers students a chance to delve further into interests in cybersecurity, computer science, and coding.
The Black Falcons is composed of four separate teams, competing in various cybersecurity-related areas. (@JediGaw via Twitter)
The program was created fifteen years ago by Mr. Christopher Gaw, a computer science teacher at Green Hope. After receiving a phone call from a local cybersecurity guide, Mr. Gaw's students expressed interest in joining the program. "[I asked], 'Hey, are you interested in creating a cybersecurity team?' and six hands went up, and I said, 'Sure! We're in'," Mr. Gaw said.
Since then, the Black Falcons have grown to become 4 separate teams (black, purple, red, and white). Members are assigned specialties during competition, including Windows, Windows Server, Ubuntu, and Networking. Tasks range from spotting computer system weaknesses and using the CISCO's Packet Tracer application, to testing network security.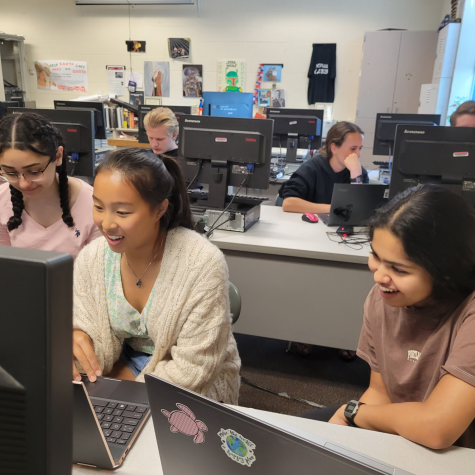 Competing was not easy, but the Black Falcons were able to overcome through the challenges. Vaishy Kumar ('23), President of the Black Falcons, said, "We were able to kind of push back against setbacks we had to go through, [and] we came together as a team, and improved together."
Mr. Gaw emphasized the importance of strong leadership within the organization, and said, "I allow for leaders to lead. We've had strong captains, and they've been chosen to lead their teams. And next year, we're going to have people come up and follow in [their] footsteps."
The experience Black Falcons offers students extends far beyond the computer lab. Students are given opportunities to engage with cybersecurity professionals and further their interest in the career field. "We've had past Black Falcons end up in the NSA, the FBI, the police departments across the country," Mr. Gaw said. "It's a huge field that's just exploding. We had the Cary PD here, about a month or so ago and they have a cyber division."
Kumar affirmed the importance of the emerging field, saying, "Technology is really advancing and there [are] going to be vulnerabilities associated with it, and we want to make sure that we are on top of it, and [prevent] it from attackers."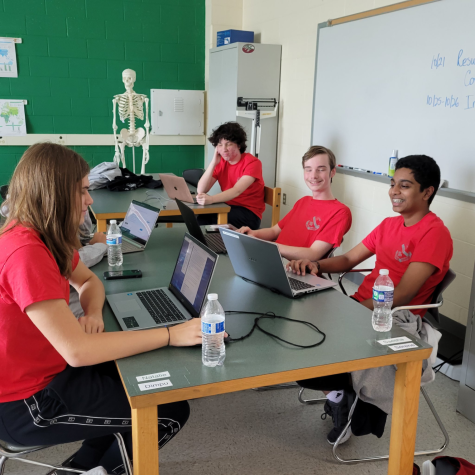 The organization fosters a community of students passionate about cybersecurity and computer science. (@JediGaw via Twitter)
Beyond serving as valuable experience for students interested in computer science, the organization has simultaneously fostered a tight-knit community. Kumar recalled moments during practices and competitions when team members were able to connect, saying, "during competitions, we're all having fun, talking together, and [collaborating], so it's definitely a very fun part of it."
Ultimately, Mr. Gaw hopes Black Falcons can graduate from Green Hope with new experiences, skills learned, and a healthy perspective. "Hopefully, they leave with the notion that they worked on a team together, they learned how to think under pressure, [and] they learned how to kind of just be part of a comradery, a unit that has been around for 15 years, and hopefully they have a little pride in that as well," he said.