Tragedy strikes at the Raleigh Christmas Parade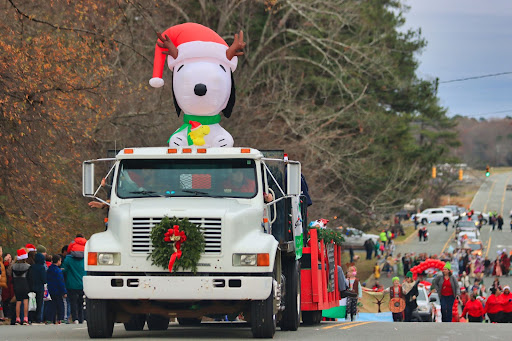 On Saturday, November 19th, an 11-yr-old CC & Company dancer was killed while performing in Raleigh's annual Christmas Parade.
The dancers were performing in downtown Raleigh when driver Landen C. Glass lost control of his truck that was attached to the dance company's float. He honked his horn and yelled out, "I lost control" to get as many individuals out of the truck's path as quickly as possible.
The truck continued to accelerate into the group of dancers and rolled over the 11-yr-old while crowds moved out of the truck's direction.
A group of six men, composed of police officers and security guards, arrived at the scene to stop the vehicle. Once they stopped the truck, Glass stepped out of the vehicle and was apprehended by law enforcement.
Aarushi Mandal, a LA Dance Company dancer, was at the scene when the tragedy struck. In an interview with the GH Falcon, she provided insight on the frightening situation as both a teenager and dancer.
"Everyone gathered around her and put blankets on her," said Mandal. "Everyone from CC & Company was wearing the same shirt and when anyone looked at their faces, they were all crying."
The child was urgently rushed to a nearby hospital where she later passed away due to the severity of her injuries. 
Lance C. Glass has been charged with misdemeanor death by motor vehicle, careless and reckless driving, improper equipment, unsafe movement and carrying a firearm in a parade. 
Shortly after the accident, CC & Company released a public statement emphasizing the necessity for compassion and support at this time.
"We never expected to experience a day like today, and the only thing getting us through is the tremendous love and support we've seen expressed among our CC & Co. Dance family," noted the message.
The Triangle continues to be mourn the death of the dancer as well as the tragedy's magnitude.