Alex Wagner Commits to Hampden-Sydney for Lacrosse
Alex Wagner ('23) has played midfield and attack for the Green Hope men's varsity lacrosse team since freshman year. He is a dedicated athlete that prioritizes his academics and athletics equally. This past month, he announced his commitment to Hamden-Sydney College, a private institution in Virginia. To further the details of his commitment, the GH Falcon asked Wagner some follow-up questions.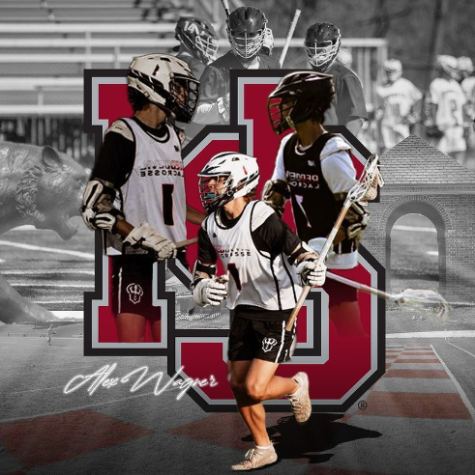 What developed your passion for lacrosse?
"My cousin played lacrosse and I became interested in the sport after watching him play. I decided to start playing and have loved it ever since."
What was your recruitment process like?
"I went to lacrosse tournaments with my local and national teams in Pennsylvania, Maryland, Delaware, and New York. I sent college coaches my highlight videos while also playing in front of them at various tournaments. Then, I would have conversations with the coaches and tour the schools that I was interested in."
What made you decide to commit to Hampden-Sydney?
"Hampden-Sydney has high academics and great lacrosse which is what I was looking for when deciding which school I wanted to attend. The coaching staff was also extremely welcoming, and I loved the campus at the school."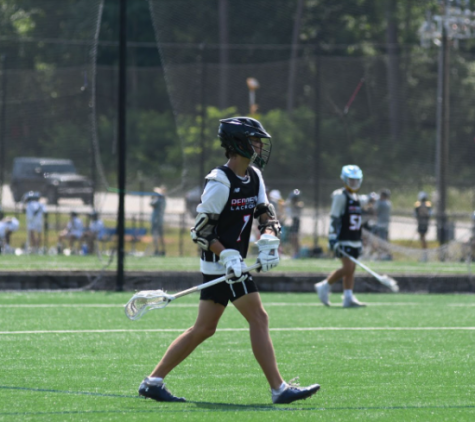 What are your goals at the next level?
"Help Hampden-Sydney win an ODAC championship and make an all-conference team."
What is your favorite memory while playing lacrosse at Green Hope?
"My favorite memory is getting 11 points [4 goals and 7 assists] in our win against Millbrook."
Do you have any advice for young athletes hoping to play in college?
"You need to love playing your sport enough to put in time outside of games and practices."
Wagner is ready for his last high school season this spring and is looking forward to the next chapter of his lacrosse career.