The feeling of SWAG: Durham businesswoman embraces all body types in new swimwear line
Melanie Warnes, mother of four, transforms her grief to achieve her dreams and empower those around her.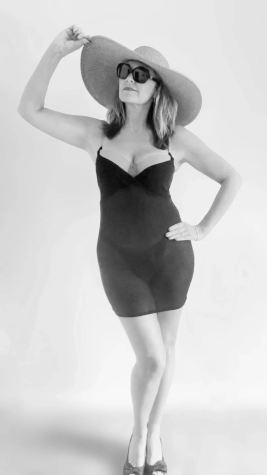 Businesswoman Melanie Warnes searched high and low for the perfect bathing suit. She strived to find the perfect one-piece, something that was not matronly and boring. She desired swimwear that made women feel feminine and pretty, but still covered up. 
Despite her best efforts, Warnes could not find what she was looking for. She decided to create her dream swimwear herself. 
"So, years later, as I was struggling to find swimwear that met all my criteria, I started playing with the idea of a sheer cover-up that just stays on," said Warnes. 
Thus, SWAG was born. A soft and stretchy cover-up, the product attaches to a swimsuit and conceals insecurities in both the sun and surf. Warnes' goal is to prevent feelings of exposure and intimidation at the beach or pool. 
"We think of SWAG as a real life filter; it helps camouflage cellulite, scars and stretch marks. Women can walk around the beach or pool and feel elegant," said Warnes. 
"
SWAG means comfort. It means beauty. It means being. It means loving the skin that your in. It feels great!
— Karla Noland, SWAG Model
Kinsey Wennerstorm, SWAG's Chief Financial Officer, looks to embody this feeling of empowerment, no matter someone's age or size. "We aren't about covering up our bodies and covering up ourselves. We are about flaunting our figure and being proud of who we are as women…We wanted women to feel beautiful," said Wennerstorm.
"
It sounds cliche, but I've learned that even in the darkest of times, hope for a different future is the thing that can get you through.
— Melanie Warnes, SWAG Founder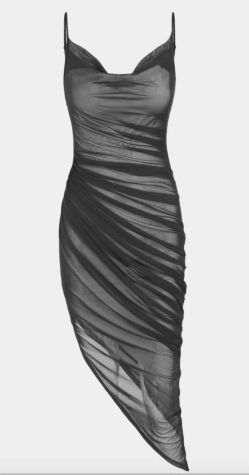 Warnes views SWAG as more than just a cover up, but as an outlet. "I began trying to create the prototype about nine months after my husband unexpectedly passed away. At that time, my grief was still really heavy, but thinking about this idea, dreaming about what it could be gave me some light, lifted my sorrow a bit," said Warnes. 
The passion for embracing all aspects of life–the good, bad, ugly and very personal–radiates from everyone involved.
Karla Noland, a SWAG model, spoke about why she was compelled to participate in the company. "I love Melanie's story and I can resonate with it so much. Her late husband passed away two years ago. She was inspired to create SWAG in his honor…I just love that you can live through grief and continue to honor your loved one and to still celebrate those wins," said Noland.
The brand will be launching their formal website on June 21st and the first SWAGs will be delivered in July.
"
Life is actually really messy and never like what we see in swimsuit ads. Being a part of the SWAG community means acknowledging that.
— Melanie Warnes, SWAG Founder
Leave a Comment
The staff of the GHFalcon would love a donation to help the journalism program at Green Hope continue to flourish. Many of our donations go to towards improving the materials that we deliver to you in electronic format. Thank you so much to those that are able to donate.
About the Contributor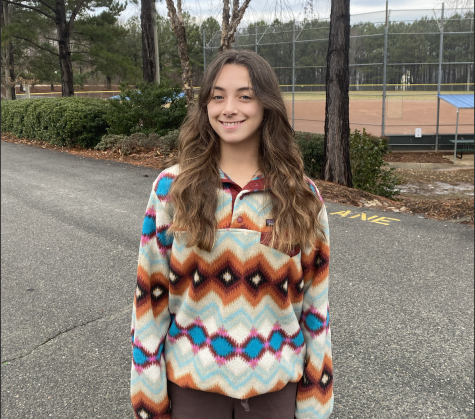 Sophia Melin, Staff Writer
Sophia Melin, a pickle enthusiast, is a senior at Green Hope High School. Since two years old, she's been a competitive dancer--- she's carried this passion into high school too, serving as a president...