Blowing the whistle on North Carolina's referee shortage
As the COVID-19 pandemic has subsided, North Carolina's shortage of referees and sports officials has become a cause for concern. This issue has developed over the past decade but drastically worsened during the pandemic. 
Officials have expressed frustration with low wages and a lack of protection from unsportsmanlike conduct. The officials brought their issues to the North Carolina High School Athletics Association (NCHSAA), the organization responsible for referee working conditions. The Winston-Salem Journal reported that while neighboring states provide their officials with travel compensation, North Carolina pays a lower wage and does not cover related expenses. The NCHSAA has recently received an increased endowment of 40 million dollars, which officials argue should be used to increase their pay.
Steve Schwartz, a basketball referee of 36 years who is leading and organizing the officials, noted that, "some officials took a year or two off, concerned about catching COVID, and realized they didn't miss it as much. As the pandemic lifted, it was easier for them to not return." Without monetary motivation, he says that referees are becoming less inclined to endure the harsh conditions. The NCHSAA's lack of action to support the officials financially, despite their resources, is only one part of the problem.
"
Some officials took a year or two off, concerned about catching COVID, and realized they didn't miss it as much.
— Steve Schwartz, Referee
After the pandemic, referees have also seen a rise in unsportsmanlike conduct from parents and players alike. Whether it be yelling, inappropriate gestures or taunts, officials have noted a lack of repercussions against these offenses. Schwartz conducted a survey of 3,115 officials in the state this summer and found that poor sportsmanship was the primary cause of referees leaving. 66% of the officials surveyed also noted that the problem has increasingly worsened.
Schwartz proposed reforms to remedy these issues, including an option where officials would rate schools for their sportsmanship and provide an incentive to schools with the highest scores. Nearly 94% of the survey respondents said they approved of this idea. Referees have also suggested implementing a postseason ban against teams who have five or more fans ejected due to unruly behavior. The NCHSAA has not pursued any suggested routes of reducing fan abuse, leading to further outcry from officials.
This behavior has touched Green Hope High School as well. While the school's athletes are normally accommodating and well-mannered, there were multiple players carded or issued warnings by officials for their disrespect during the fall sports season.
Most notably, a women's volleyball player was suspended for two conference matches after making an obscene gesture to an official during a game. The player was also placed in a mandatory anger management course to be completed before she could play again. Despite these interactions, Green Hope is still known to be one of the more respectful schools in the state, as officials are given free food and drinks at each sports event during their break.
The NCHSAA recently had its winter meeting where Schwartz raised these issues to the board. In his fifteen minutes of allotted time, Schwartz spoke about his 36 years of officiating and how his experiences with the NCHSAA have developed. He shared his story as an official, detailing some of his highs and lows, but always returning to the declining number of referees he has seen throughout the years. Following his speech, the board unanimously decided to enact changes.
The board voted to increase pay by 10%, rounded to the nearest dollar, for all sports officials. They also raised pay for officials working double-header games, paying them for two individual games rather than the existing reduced double-header pay.
These changes will be enacted on January 1, 2023, and Schwartz says officials are enthusiastic about the progress. This raise in compensation halted the officials' protest plans, which included over 800 referees refusing to work. He reported that his experiences with the NCHSAA have been positive and hopes the NCHSAA's relationship with the officials will continue to grow.
The NCHSAA has yet to provide any information regarding how they will combat unsportsmanlike conduct in future games. However, Schwartz noted that the intangible nature of the ongoing issue will likely draw-out the progress of developing solutions and preventative measures.
The timing of these changes is critical to increasing the referee recruitment rate. Schwartz noted that "young people less and less want to do this as an avocation because the pay is poor and they don't want to be screamed at." With a high number of officials moving into retirement, building the next generation is crucial. With these changes, Schwartz hopes it will cast a positive light on the future of the profession.
As the 2022-2023 seasons progress, officials look forward to better working conditions. Although it'll take years to observe whether or not the NCHSAA's changes results in a higher recruitment rate, Schwartz and other experienced officials are optimistic. Moving into the 2023 athletic seasons, Schwartz's hope is that officials will finally earn a "seat at the table" to give direct feedback to the NCHSAA and become "strategic partners to fix everything together."
Leave a Comment
The staff of the GHFalcon would love a donation to help the journalism program at Green Hope continue to flourish. Many of our donations go to towards improving the materials that we deliver to you in electronic format. Thank you so much to those that are able to donate.
About the Contributor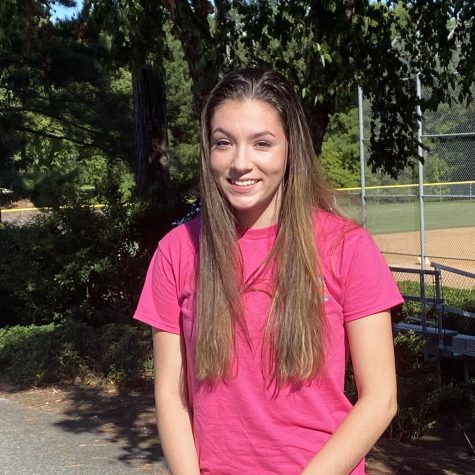 Lexie Davila, Sports Editor
Lexie Davila is a senior at Green Hope High School, and this is her first year as a staff member at the GHFalcon.  Lexie transferred from Cary Academy.  She enrolled at Green Hope her junior year, and...