With a dominant start to their year, the Green Hope Volleyball team takes down Middle Creek High School– making Green Hope High School the first team to beat the Mustangs, the number one team in the state, this season.
On August 29th, the team seamlessly went 3-0 in continuous sets; setting a fast pace early in the game. The first set was won 25-16, the second 25-16, and the third 25-22.
Libero Sydney Mitchall ('24) explained the night saying, "Everyone was nervous at first since we were going up against a really good opponent, but as we were playing and found our rhythm– it was easier for us mentally, and the team correlated that into our game."
Mitchall states, "Overall we had good serve receive, we didn't miss many passes, and had a great defense. Our outside was communicating really well to get a consistent passing tempo."
In correlation to previous games, this one stood out technique-wise, Coach Karl Redelfs saying, "We served pretty well compared to our last game. Our defensive players did a much better job of controlling the serve receive a little more and Brielle Ellis ('24) had some great digs down the line, being able to defend that really well for us."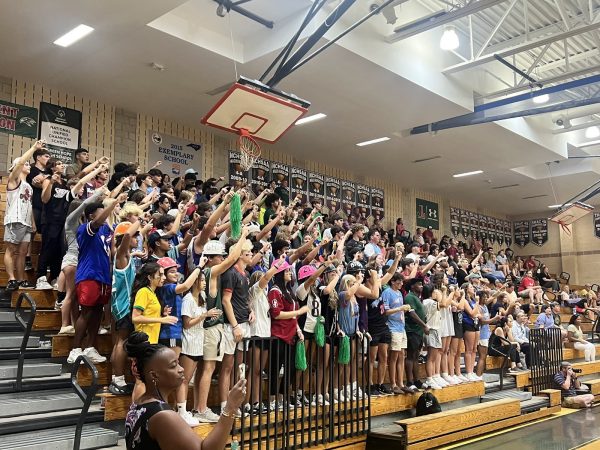 As the night went on, the energy was high from both students and players on the sidelines, Coach Redelfs commented on the atmosphere saying, "Having 50+ fans in the gym was insane. It was so awesome just to see their excitement and I think that helped the team make this move happen."
The game set the tone for the season to come, the Green Hope Volleyball team has their next game against Holly Springs on September 5th. With the anticipation of continuing this success, the team looks forward to the rest of the season.