Meet UNC Commit Colin Whelehan
Colin Whelehan's ('23) passion for swimming came at a young age. Since then, Whelehan has dedicated many years to perfecting his skills, and his hard work has paid off. In November, Whelehan announced his commitment to UNC-Chapel Hill to further his career in swim and dive and more recently won SWAC's Swimmer of the Year Award. 
Recently, the GH Falcon spoke with Whelehan to discuss his devotion to swimming, his commitment to UNC, and his plans for the future.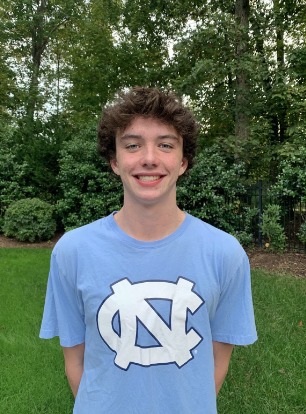 What are your best events?
For high school, I Swim 100 Fly and 200 IM.
Where did your passion for swimming come from?
Being around the water during the summer when I was little. I really liked it, so I kept doing it year-round.
What was the recruitment process like?
It was honestly really stressful. The summer after your sophomore year, colleges can't reach out until June 15th, so on June 15th, you get all these emails, calls, and texts, and it's a lot to sort through. In the fall, you take your visits, and after that, you make your decision. It was stressful in the beginning, but towards the end, I was sound in my decision.
What made you decide on UNC-Chapel Hill?
The balance of academics and athletics. I could've gone somewhere that had a better swim program, but the academics weren't as good, or I could've gone somewhere with better academics but a poor swim program. UNC was that middle ground.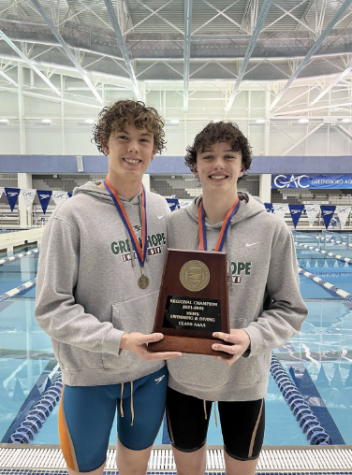 What has been the most challenging and rewarding part of the entire process?
The most challenging part was calling the schools and telling them 'no,' but the most rewarding part was committing to UNC.
What has been the most rewarding part about swimming for Green Hope?
The most rewarding part of swimming for Green Hope is probably the legacy of success we've had over the past six, seven, eight years, so to be a part of that is a lot of fun.
How do you prepare for a swim meet?
I make sure to get good sleep and eat enough food.
What has been your favorite swim and dive memory at Green Hope so far?
High school State's last year. The score came down to the last relay, and we won by one point. That was really exciting. You can't beat that feeling.
What's your favorite thing to do outside of swimming?
I don't have a lot of time outside of swim and dive, but when I do, I like to hang out with my friends.
What are your goals for yourself at UNC?
To become a better student-athlete. I know I'm not going to be swimming after college, most likely, so I hope to grow and figure out what I want to do with my life.
What is your greatest accomplishment so far?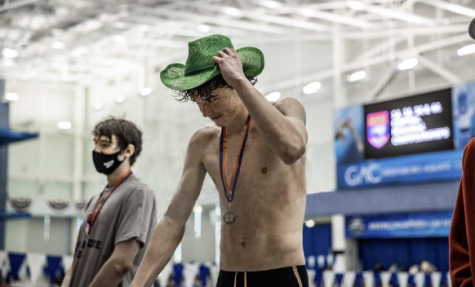 In terms of swimming, in December, the relay I was on won the Junior National Championship, so I was really excited about that.
You recently received the Swimmer of the Year Award. Can you go into detail about that?
Swimmer of the Year is awarded at the conference meet. Whichever swimmer scores the most points and wins both of their events receives Swimmer of the Year. I actually tied with someone from Green Level, but I swim with him year-round, so it was fun to share that with him. It was exciting.
What are your goals for your career?
I'd be really happy to make ACCs next year, and at some point in my career, I'd also like to make NCAAs.
Where do you see yourself in five years?
In five years, I'll probably just be finishing up swimming, which I'm not looking forward to. It's going to be a hard thing to cut out something like that, but I think by that time, I'll be ready and looking to enter the real world.
As Whelehan enters his last high-school season, the GH Falcon wishes him nothing but success in the next chapter of his career. Congratulations, Colin, on committing to UNC!