Stephen "tWitch" Boss passes away at 40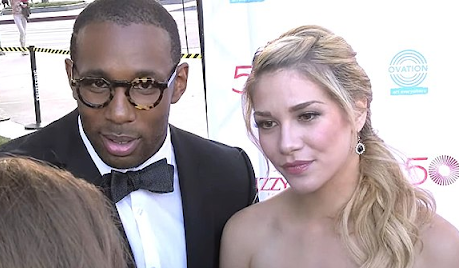 Hip hop dancer, producer, choreographer, actor and tv personality Stephen "tWitch" Boss died from a self-inflicted gunshot wound in Encino, California on December 13.
His wife, Allison Holker, confirmed his death in a statement to People stating, "It is with the heaviest of hearts that I have to share my husband Stephen has left us."
Boss checked into the Oak Tree Inn, a motel less than a mile away from his home, on December 12. After failing to check out on time on December 13, the motel staff conducted a wellness check where they found Boss unresponsive in his room.
Boss was pronounced dead at the scene. 
The celebrity rose to fame as a runner-up on the Fox show So You Think You Can Dance in 2008. The show opened doors for Boss and propelled him onto other ventures such as becoming a judge on the show in 2022. He is best known for his work on The Ellen DeGeneres Show where he worked as DeGeneres' DJ and later an executive producer until the show's finale in May 2022.
Boss credited Michael Jackson as one of his early inspirations and gave himself the name "tWitch" after an old car he had that sometimes accelerated by itself.
"…When I first started dancing…and teaching dance… a lot of my dance knowledge and a lot of my dance thoughts took place in that car," stated Boss in an interview with AL.com in 2013.
In an interview with the GH Falcon, Green Hope student Ciara Wiseman ('25) shared their thoughts about Boss' passing with the GH Falcon.
"I was shocked and sad to hear about it. I think his death shows that even when people seem happy, you never truly know," Wiseman said.
Boss' sudden death raised discussion on how to recognize the warning signs of someone struggling and if, with more education, there could have been a chance of preventing his death.
Wiseman noted the stigma around mental health, specifically toward men, could have played a role in Boss' passing.
"Everyone struggles with mental health issues, but because men are supposed to be 'strong' and 'show no emotion,' a lot of men suppress their emotions and it ends up boiling over," Wiseman explained.
Numerous celebrities have come together through social media to share an outpour of love and condolences for Boss and his family.
In his wife's statement, Holker concluded with, "Stephen, we love you, we miss you, and I will always save the last dance for you."
Boss and Holker met through So You Think You Can Dance and celebrated their ninth anniversary three days before his death.
Boss leaves behind his wife and their three children, Weslie, Maddox and Zaia. He was 40 years old.
If you or anyone you know are contemplating suicide, call or text 988 or visit 988lifeline.org.