Josh Bevan: Green Hope's triple threat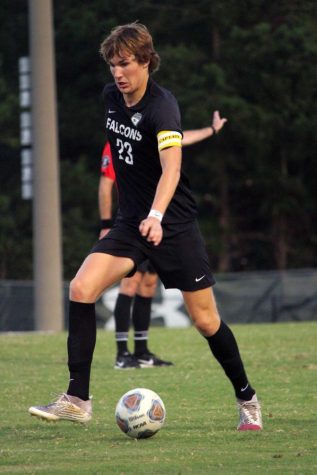 Whether it's watching him scoring goals on the soccer field as a striker and center-forward, dribbling down the basketball court as a power-forward, or watching him as he plays midfield on the lacrosse team, there's no denying that Green Hope senior Josh Bevan has serious skill.
As a captain on Green Hope's varsity soccer, basketball, and lacrosse teams, it's fair to say that Bevan is a sports powerhouse. Recently, the GH Falcon was able to catch up with Bevan to learn more about his passion and goals involving the sports.
Where did your passion for the three sports come from?
Soccer: Growing up, I've always played soccer. All of my family and sisters played. 
Basketball: Because of my height, everyone encouraged me to play basketball. 
Lacrosse: Freshman year, I tried out for lacrosse because all my friends played on the team.
What responsibilities do you feel you hold as a captain on your sports teams?
Motivation. Sometimes when we get scored on, people's heads go down, and I just keep them motivated and keep their heads up and encourage them to move on to the next play.
What are your goals for yourself and for your sports career?
For myself, I definitely want to make an impact on everybody else and my team. For soccer, I really want to win State's.
What does your game day routine look like?
I normally go to school and eat a good lunch, normally Moe's. Then, I take a nap after school and then get ready for the game.
What is your go-to hype song?
Surround Sound by J.I.D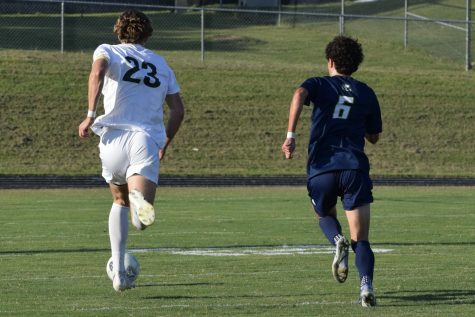 Who is your inspiration in sports?
Definitely my parents. They've always helped me along the way. They know my potential and they push me. They have always motivated me to keep going.
What is your favorite sports memory here at Green Hope so far?
Last year, in soccer, I had a goal against Green Level in overtime to win the game, which was very helpful. I enjoyed that a lot.
What is the most rewarding part of playing these sports and having such an important role on each team?
Getting to know the team and making new friends is very rewarding. All these sports can bring so many people together and create connections you never would have had if you didn't have sports.
What is your favorite thing to do outside of sports?
I normally go to the gym or hang out with my family and friends.
What is one message you'd like to leave for Green Hope students and your Green Hope teammates?
For students, definitely work hard. You never know who's watching. Your integrity plays a big role in who you are. And then to my teammates, just to keep working hard and carry on the legacy.
The Green Hope Men's Soccer has a few upcoming games in October, including their Senior Night on the 24th against Green Level, which Bevan is sure will be an exciting evening. The event is a home game and is free to all Green Hope students. It will be exciting to see what Bevan does next!