Center stage: Ian Hemilright
Since his freshman year, Ian Hemilright has played as Center/Guard for Green Hope's varsity football team. Five months ago, coaches from several colleges and universities began reaching out to Hemilright, inviting him to view their schools, hoping to soon have him on their team. Hemilright has achieved a lot for his age and recently, the GH Falcon sat down with the sophomore to learn more about his career in football and his future goals within the sport.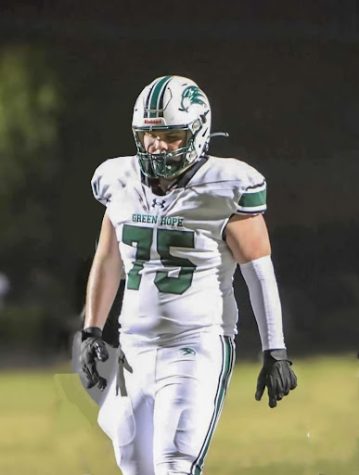 Where did your passion for football come from?
"My passion for football came from Pee Wee. Ever since I stepped on the flag football field at age five, I just fell in love with it."
What's it like to go out and visit different schools and know that the coaches see potential in you?
"It's an amazing experience to know that all your hard work is finally starting to pay off."
What's the greatest piece of advice you've received so far?
"It's pretty simple, but perseverance. Persevere and don't give up, even if it takes a long time."
What are your goals for your career?
"I'd love to play at the highest level there is: college and professional. I'd love to stay at a local school and play college football. That's the dream."
What's your favorite school that you've visited so far and why?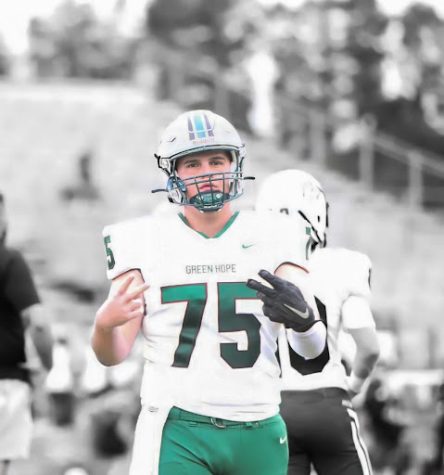 "My favorite school that I've visited was probably UNC-Chapel Hill. There was great hospitality and a great time."
What's your favorite sports memory here at Green Hope so far?
"My favorite sports memory was beating Cary at our home game last year on the Hall of Fame night."
What's your game day routine look like?
"Definitely listen to music on the Beats headphones, eat some Chipotle, then a good 45-minute nap, and then it's game time."
What's your go-to hype song?
"'Not Afraid' by Eminem."
Who's your inspiration in football?
"I would say Luke Kuechly. I grew up around Luke Kuechly."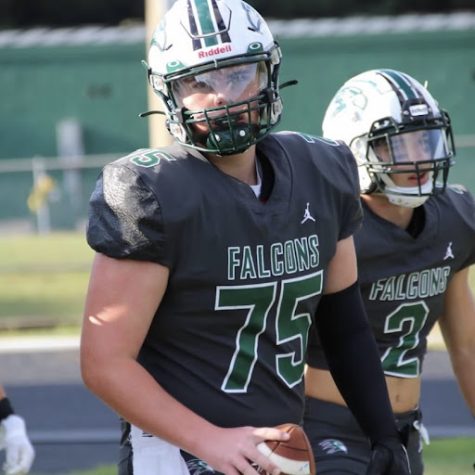 What's your favorite thing to do outside of football?
"Just hang out with friends and have a good time and be a teenager."
Where do you see yourself in five years?
"In five years, I hope to be playing on a college football field."
Lastly, what's one message you'd like to leave for Green Hope students and your Green Hope teammates?
"For Green Hope students, I'd say to keep going. If times get tough, it'll get better. To my teammates, I'd say keep working hard. All the hard work is going to pay off eventually."
Ian Hemilright, Green Hope is proud of you and your talent. We know you will achieve great things!