A Picturesque Prom: 2023 Prom Picture Spots
Prom is a night full of fancy dresses and suits, with students wearing their very best. Prom pictures are taken to capture the memories, and for many, the backdrop is just as important as the outfits. The Triangle offers a variety of scenic locations for the perfect prom photoshoot, so the GH Falcon has compiled a list of the best locations in the Triangle for your picturesque prom.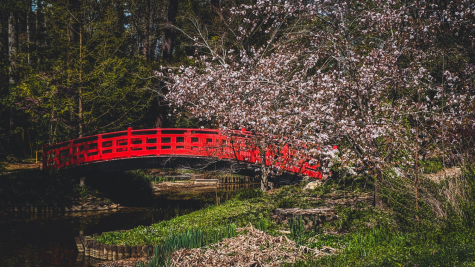 Duke Gardens
Located in Durham and managed by Duke University, the Sarah P. Duke Gardens is a 55-acre free-access garden. With all sorts of greenery and spaces for picture opportunities, Duke Gardens is an amazing spot for pictures. Close to multiple restaurants and the Duke Campus, these gardens are a convenient location for pictures and other prom activities. This garden has its own parking, closes at dusk and is about 20 minutes from Sheraton Imperial, the prom venue.
American Tobacco Campus
The American Tobacco Campus is a mixed-use development that's been smartly integrated into its community. Also located in Durham, the highlight of this location is its unique brick-and-mortar design which dates back to 1890. The campus also has water features running throughout with multiple balconies overlooking the area, making it a wonderful place for pictures with a warm atmosphere. The campus is located right in Downtown Durham, with a 20-minute drive to the Sheraton Imperial.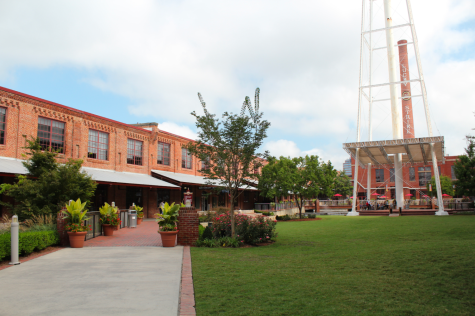 Downtown Cary
For those looking for a quaint area they're likely more familiar with, Downtown Cary is absolutely the move. Offering small-town charm with a multitude of specific picture spots, you can do no wrong here. Some of Downtown Cary's most popular locations include the Arts Center, the new library, downtown park and The Cary Theater. The Cary Theater offers a unique aspect to photos for prom-goers that want to follow the prom theme for this year: Lights! Camera! Action! Downtown Cary is about a 15-minute drive from the Sheraton Imperial.
The Dillon
Free to visit for all, The Dillon is a seemingly normal residential and commercial building in Downtown Raleigh. This building has one cool caveat though: its rooftop. The rooftop of The Dillon offers stellar views of the Downtown Raleigh Skyline at no charge! With rustic and bronze architecture, The Dillon offers robust views in a sweet location. The Dillon is about 30 minutes from the Sheraton Imperial.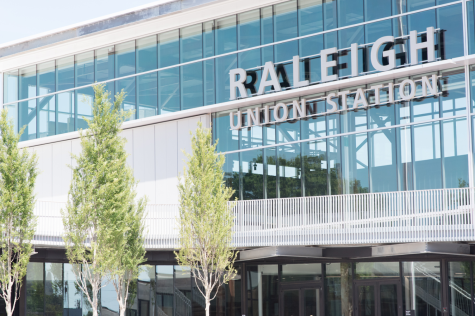 Union Station
Located in Downtown Raleigh, the city's shiny and fairly new train station is a surprisingly beautiful spot for pictures. With architecture composed of different materials and colors, the background of any image captured is sure to be vivid and captivate viewers. Raleigh's Union Station is open to the public for pictures, as long as there's no booked event. Like the other Raleigh locations on this list, the station is about half an hour away from the Sheraton Imperial.
Boylan Bridge
One of Raleigh's most treasured and recognizable sights is its skyline. Boylan Bridge is a popular spot that's become highlighted for its amazing views! Flanked by highly-rated restaurants, this spot is one you don't want to miss despite the 25-minute drive to the Sheraton Imperial.
North Carolina Museum of Art
Undoubtedly a prom picture classic, the North Carolina Museum of Art is always a beautiful option. Known for its rolling fields and artistic architecture, this museum has become a hot spot for pictures meant for any event, so it may get busy! This iconic museum is about 20 minutes away from the Sheraton Imperial.