Trips in the Triangle: Things to do in Downtown Cary
With the weather becoming warmer and flowers beginning to bloom, many are brainstorming fun weekend plans to enjoy with friends and family. If you want to stay local, look no further than Downtown Cary! Recently, Downtown Cary has developed multiple new amenities for visitors to enjoy. Here is a list of fun activities to do in Downtown Cary as spring comes into full swing!
Read some books at the Cary Regional Library
The Cary Regional Library is located in the middle of Downtown Cary, right next to the Cary Arts Center. Completed in 2019, the building features a modern design with multiple windows, which allow for natural sunlight. The space also has plenty of quiet areas to read or study and is perfect for families looking for an educational experience.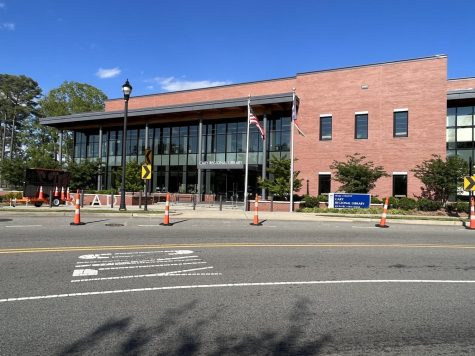 Snap some pictures in front of murals
Downtown Cary features multiple large-scale murals. One of the most prominent murals is the "Cary Then and Now," painted in 2003, on 220 W. Chatham St. The mural features the history of the Town of Cary. The newer "All Aboard!" mural, painted in 2019, also recognizes Cary's history and specifically references the 1871 train that would pass through the town. "All Aboard!" is located at 122 W. Chatham St. 
Check out the Farmers' Market
The Cary Downtown Farmers' Market sells a variety of produce, crafts and baked goods from local vendors! From April to October, the market operates every Saturday from 8am-12pm. From November to March, the market operates every Saturday from 9am-12pm. Some days there are bands playing live music as well which adds to the fun atmosphere.
Visit the Page-Walker Arts & History Center
Located at 119 Ambassador Loop, the Page-Walker Arts & History Center is a restored 19th-century hotel that includes both historical and art exhibits. Visitors can learn about the building's history while touring through its hallways and rooms. The center also has a scenic garden, perfect for photo-ops and Instagram posts!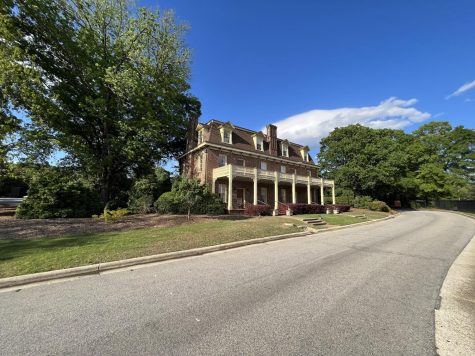 Play at the Downtown Cary Park
Downtown Cary Park currently includes a large fountain and games such as table tennis and foosball. Families with energetic children can let their kids roam and enjoy the free games. The Town of Cary is currently expanding the park to include new features so the area behind the park is under construction.
Whether you want to appreciate Cary's history or sip coffee at a cafe, Downtown Cary has no shortage of things to do. As the town continues to add new attractions and renovate, the list of activities to do will only keep growing!