New immigration policy offers hope for Haitian family
For a decade, Sarah Richard's ('23) Haitian relatives have sought refuge in the United States to flee political turmoil and gang violence in Haiti. Combined with increasingly stringent U.S. immigration policies, Richard's maternal family continues to struggle to seek safety.
For years, gang-related crimes in Haiti have been on a constant rise. Entire neighborhoods have been forced to flee as their homes are ransacked. Since the assassination of President Jovenel Moïse in early 2021, "the gang responsible for the president's death has been running amok in Haiti," Richard said.
Two hundred gangs are estimated to operate in Haiti, with as many as 95 of them stationed in the capital of Port-au-Prince alone. According to the U.S. Department of State, Haiti is currently a level four threat (the highest threat level on its scale, indicating "do not travel").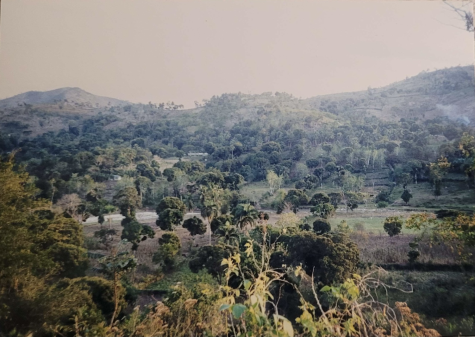 "The gang is also known for going through streets in several large cars and opening fire on innocent civilians for fun, and dressing up as policemen to deceive Haitians and enter their neighborhoods to continue their killing spree," said Richard.
For her relatives still in Haiti, the country is all they've ever known. "My parents often talk about how beautiful and safe Haiti was, and how they wish they would take us to visit more often. The only reason they can't is because it isn't safe anymore."
Richard herself was born in the U.S. in 2005. Her grandfather immigrated to America in 1974, followed by her mother in 1984. Her mother later returned to Haiti and met Richard's father, and they both moved to America in 2000.
"Back in the days it was easier to get papers to come to the US, because the economic conditions were good in Haiti, and there was no need for Haitians to leave Haiti," said Richard's mother Marie.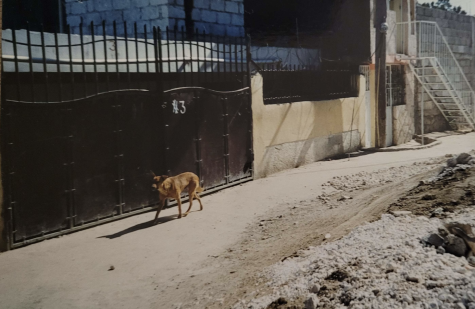 Immigrating was easier logistically, but assimilating into general society was difficult. "My father had to go to school and get a job and learn how to speak English proficiently," said Richard. 
Nowadays, such a move would be significantly more difficult. Haiti has become more unstable, and U.S. immigration laws have been strengthened. For Richard's family still living in Haiti, the Biden administration's proposed changes to immigration policy could make their pathway to citizenship easier. 
The proposed modifications expand official immigration pathways for four countries: Haiti, Venezuela, Nicaragua and Cuba. The policy will allow for 30,000 immigrants per month from the four countries. Under the new policy, Richard's relatives would be able to safely emigrate from Haiti and obtain legal immigrant status.
"
The ability to immigrate means that countless people who are in similar situations can finally be with their families in a much safer place."
— Sarah Richard ('23)
"When I first heard about the revisions, I thought of my aunts, uncles, and cousins and extended family members that would be able to find safety here in America. As it is right now. Haiti isn't a good place for them to live in and their lives are constantly threatened," Richard said.
For Richard's relatives in Haiti, safety is a luxury. "The ability to immigrate means that countless people who are in similar situations can finally be with their families and in a much safer place," said Richard.
The Biden administration's policy will likely take effect in May, giving Richard's relatives a new pathway to escape instability and violence in Haiti.
Leave a Comment
About the Contributors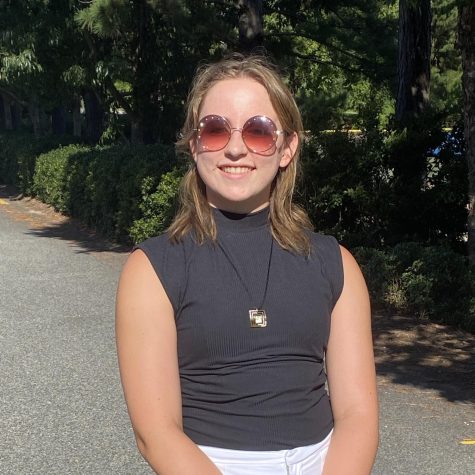 Yan Zimnitskaya, Staff Writer
Yan Zimninitskaya is a Senior at Green Hope High School, and this is their first year on the GH Falcon staff.  They are looking forward to sharing their creativity with everyone in the school as well...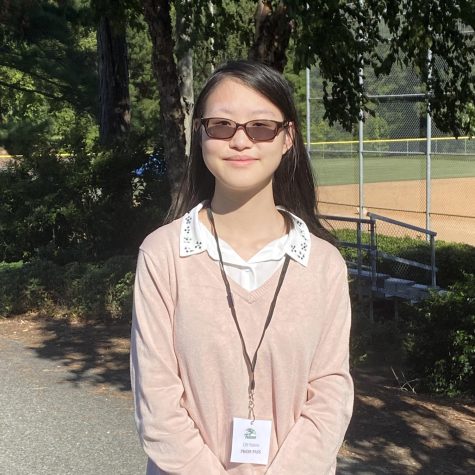 Megan Khor, Staff Writer
Megan Khor is a junior here at Green Hope, and this is her first year as a staff member of the GHFalcon. Megan found her passion of the arts in fifth grade, and she now uses this knowledge to engage in...