Overconsumption leads to an increase in community-wide sustainability efforts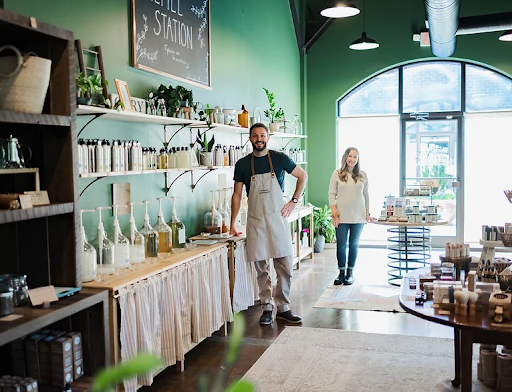 When Jaqueline and Dillon Tucker moved to North Carolina last year, they started a low-waste business to promote sustainable practices and products in the community. 
"Sustainability has been something that my wife [Jaqueline] and I have always done throughout our lives," said Dillon Tucker, co-founder of Mindful Merchant, a sustainable general store in Cary, North Carolina. 
The couple opened their store in May 2022 after realizing that no low-waste stores, similar to businesses near their previous residences, served the Triangle area. 
"We wanted to make something we really believed in, instead of starting a business just because it was something that would be successful," said Tucker.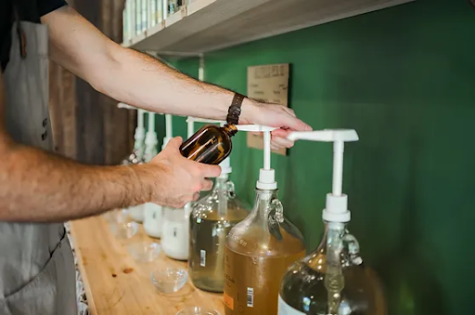 Today, Mindful Merchant has expanded to include a weekend grocery pick-up program, refillable amenities station and recycling services in addition to selling items ranging from bath soaps to toothbrushes. 
The business is part of the growing American-based sustainability movement that emphasizes the importance of reducing waste as the overconsumption of materials and climate change spark debate in the nation.
According to the United Nations, material consumption rose by 65% globally in the last few decades, amounting to 95.1 billion tons of waste in 2019. A study by Nature indicates that this influx of consumption is primarily driven by affluent countries. 
In the U.S., advocates and politicians are rallying to pass environmental protection legislation to educate the public on the issue. Community-based initiatives like Mindful Merchant are driven by similar goals.
At the business, the owners evaluate every product for its environmental implications. "We are very selective with not only the products that we sell, [but] the people we work with," Tucker said.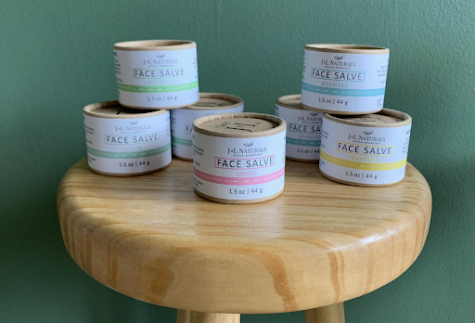 Tucker noted some of the store's criteria for evaluating its products, including their attention to product shipping as well as packaging.
"We try and find just the most low-waste versions of anything that we can find," he said. 
They frequently collaborate with local small-business owners who are open to the idea of producing low-waste products.
"There's a lot of local vendors who [don't] actually have a low-waste mindset, but since they're local and they're small-business, they can kind of adjust for us," Tucker said.
For Tucker, sourcing from local vendors affects more than just small-businesses. He emphasized the potential benefits of reducing the cost of carbon emissions and oil use associated with the transportation of products. 
"I would say we have about 50% of our inventory from North Carolina, and maybe about 30% or 40% from the triangle area. But we will go across the world to find the right product," he said.
Marisa Eubanks ('24), a Green Hope Distributive Education Clubs of America (DECA) competitor in the apparel and accessories sector, also provided her insight on sustainability, specifically within the fashion industry.
"Part of it is definitely the cost of raw natural materials, but it's not just that. Eco-friendly fashion is also made with good ethics in mind," Eubanks said. "A small business can do this better than big corporations trying to make the highest profit using cheaper and environmentally harmful practices."
Beyond local initiatives, environmentally-conscious advocates are promoting their sustainable habits on the internet as well through the creation of digital content like eco-friendly fashion and decluterring videos.
In an interview with the GH Falcon, digital creator and minimalist Emily McDermott discussed decluttering and reducing consumption. She said, "Our consumerist culture is built on scarcity mentality and urgency of "missing out" if we don't buy something right now."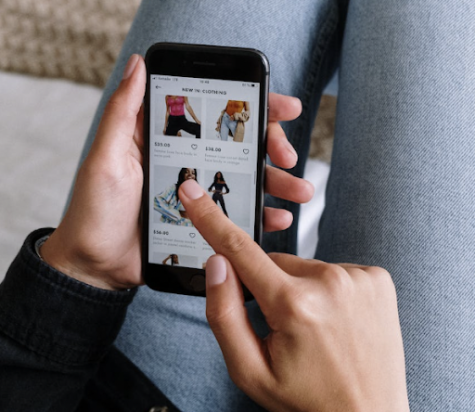 Social media and online advertising poses concerns for many environmental activists as celebrity sponsorships of products increase worldwide.
"We don't focus on being mindful consumers, and we don't want to be told what to buy," McDermott said. 
McDermott believes the promotion of sustainable habits isn't enough to change consumption behaviors in the United States. 
"Until there's more of a focus in popular culture with the issue of consumption, there probably won't be a huge change in consumption patterns," McDermott said. 
Overconsumption continues to contribute to the climate crisis, motivating local businesses and online influencers to bring awareness to sustainable consumption habits.