Mental health at NC universities: Well-being days in 2023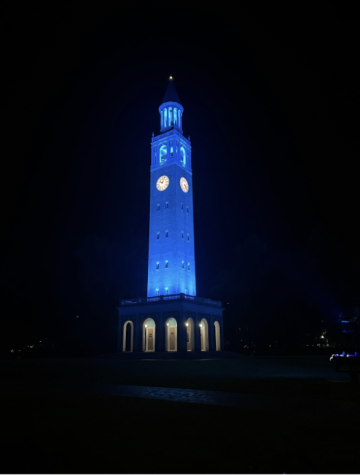 Disclaimer: The following article discusses sensitive topics including suicide.  
Discussions surrounding mental health among students in colleges and universities continue to increase in an effort to reduce the level of mental strain on students. Due to the escalation in mental health issues, the University of North Carolina at Chapel Hill (UNC) and North Carolina State University (NCSU) have implemented "well-being days" throughout the semester. 
Since the beginning of the 2022-23 year, NCSU and UNC released reports of suicides at their respective institutions. The establishment of "well-being days" at both universities is an attempt to address concerns surrounding this spike in suicide rates.  
In a message to students, NCSU Chancellor Randy Woodson stated, "Our Wolfpack community lost a student this weekend in an apparent suicide."
Well-being days are provided to give students an opportunity to take a break from schoolwork and focus on their mental health, or overall "well-being." 
The most recent well-being day took place on February 16th on both campuses. 
"
I encourage every student to use this time to rest and to check in with each other during that day. Reach out to a friend, a classmate, or colleague and ask them, "honestly, how are you doing?" "
— Chancellor Guskiewicz
Green Hope alumna and current UNC student Sam Buscher ('25) noted that her day off has been beneficial for her. Buscher utilized the day to step back from her schoolwork and focus on her mental health. 
 "UNC Chapel Hill is one of the top 30 public universities in the country which would make sense why wellness days are so important," she said. 
While well-being days have been met with support from students like Buscher, others voiced their concerns on the bigger issue at hand.
Ella Troiano ('24), former Green Hope student and current student at NCSU, stated, "I appreciate the intent behind the wellness days, but I do wish that there was a larger focus on mental health in college," Wellness-days have been received graciously by some students, but to others, are not a viable solution to the ongoing mental health crisis. 
Troiano said, "I think that other universities and organizations could use the idea of a wellness day. However, it is not an easy fix for mental health problems."
Mental health is a well-known crisis among youth and young adults. While there is not a clear solution to this issue, North Carolina universities are taking initiative to improve campus life by implementing well-being days.