"Whenever there's a disaster, we're always there": NC volunteers respond to Turkey-Syria earthquake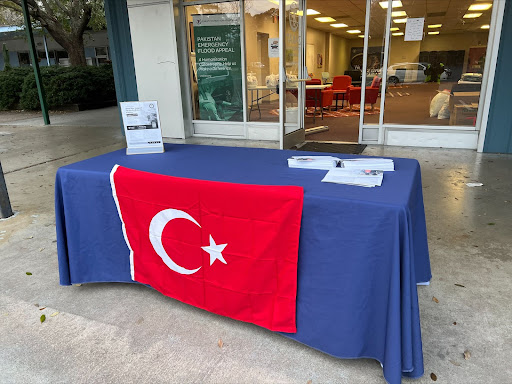 On Feb. 6, a 7.8 magnitude earthquake struck Turkey, Syria, Lebanon, Palestine and Cyprus, resulting in over 36,000 deaths as of Feb. 14. Thousands of civilians were forced to sleep in below-freezing temperatures with little to no shelter and food.
Just hours after the tragedy, a local non-profit in Durham, North Carolina got to work.
Zakat Foundation of America is a non-profit organization based in Chicago, Illinois with two community centers established in Durham. The organization has been recognized for being first responders at the scenes of several natural disasters such as Hurricane Ian, Hurricane Florence and the COVID-19 pandemic, as well as providing assistance to Yemen, Syria, Bangladesh and Pakistan in times of dire need. 
In an interview with The GH Falcon, Zakat Foundation of North Carolina (ZFNC) Event Coordinator Atika Azeem commented on a multitude of initiatives started by the organization in moments of crisis.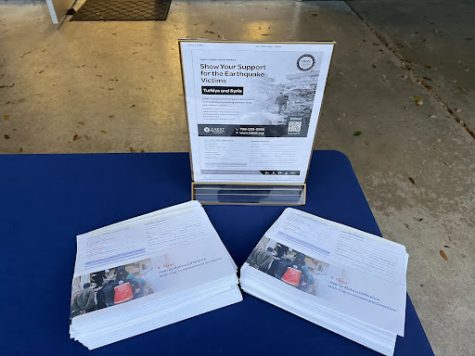 "When Hurricane Florence hit, we immediately provided heaters, hygiene kits and temporary shelters. We organized a fundraiser dinner and raised about $4,000 towards hurricane relief. When COVID-19 happened, we gave families who were fired or unemployed from their jobs grocery boxes. We also provide items such as heaters for displaced families in Lumberton, NC. Whenever there's a disaster, we're always there. We have a huge presence in North Carolina," Azeem said. 
Green Hope student Nasi Rahman ('23), a ZFNC Outreach Intern, plays a substantial role in promoting engagement and advocating for the disadvantaged. He shed light on international earthquake relief efforts by the nonprofit group.
"Zakat Foundation is currently supporting the earthquake victims through online donations at zakat.org," he said. "Additionally, Zakat Foundation is using 100% of the donations to support the victims on-site by providing shelter and food for those who need it."
Both of ZFNC's Durham community centers are directly accepting monetary funds and items such as blankets, medicine, winter clothing, diapers and sleeping bags, which will be taken to Washington, D.C. by volunteers to be shipped through Turkish Airlines at no cost. 
"
I hope people can understand the gravity of the situation and the mass number of people who have been affected.
— Nasi Rahman, ZFNC Intern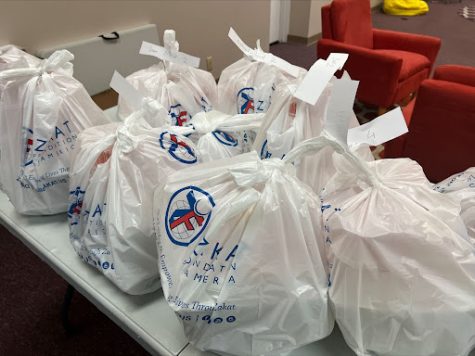 Azeem also touched on additional local efforts toward the initiative. 
"At UNC hospital, there's a nursing department that has set up boxes around the hospital and the university that are collecting items for us. That is the collaboration we want outside of Zakat Foundation," she said.
Within three days of the earthquake, Durham volunteers worked to make and distribute dinner boxes for the fundraiser in support of the earthquake victims, with all proceeds going towards food, shelter and other basic necessities. 
The initiative was able to raise approximately $800, which will directly benefit displaced and affected families. The foundation plans to continue providing supplies and donations to earthquake victims in the coming weeks.
Leave a Comment
The staff of the GHFalcon would love a donation to help the journalism program at Green Hope continue to flourish. Many of our donations go to towards improving the materials that we deliver to you in electronic format. Thank you so much to those that are able to donate.
About the Contributor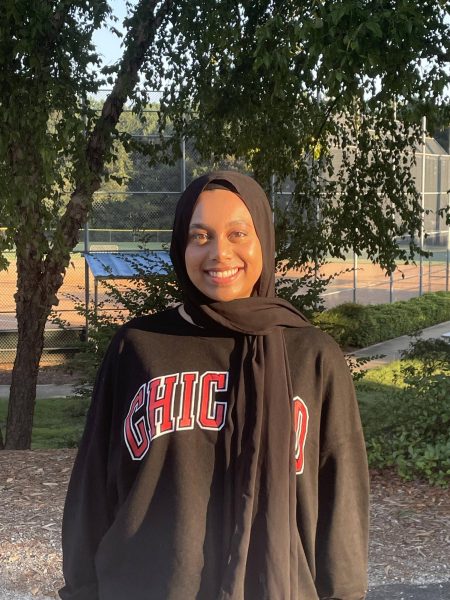 Zeba Hussaini, Editor-in-Chief










Zeba Hussaini is a senior at Green Hope High School returning for her third year on the staff. Her main responsibilities include creating content, overseeing publication and site maintenance....