Trips in the Triangle: Boba edition
Bubble tea, also known as boba tea or boba, is a tea-based drink with chewy tapioca pearls in it. The drink was created in Taiwan in the early 1980's and has kept growing in popularity since. The drink traveled over to the United States with Taiwanese immigrants in the 1990's. Now, there are thousands of bubble tea shops in the US.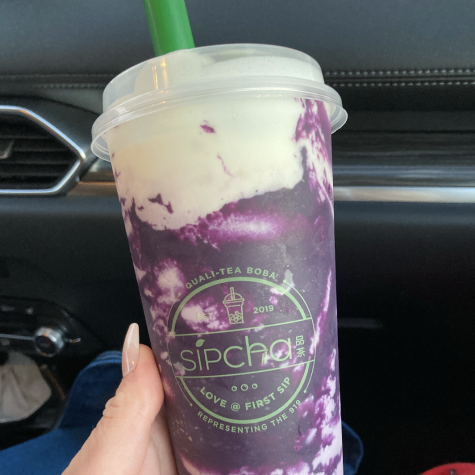 Cary has become a bubble tea hotspot as well, with multiple shops opening in the last couple of years. If you're looking to see if bubble tea is for you, Cary has plenty of options to suit your palette. In fact, the GH Falcon has created a list of bubble tea shops in Cary for your convenience.
Boba Baba 
Located in Bradford Green Square, Boba Baba is a popular bubble tea store close to Green Hope. The store is known for its gorgeous Butterfly Fresca drink, mochi donuts, and relaxed atmosphere. Be aware that Boba Baba only sells cream puffs on Tuesdays-Fridays and mochi donuts on Saturdays-Sundays.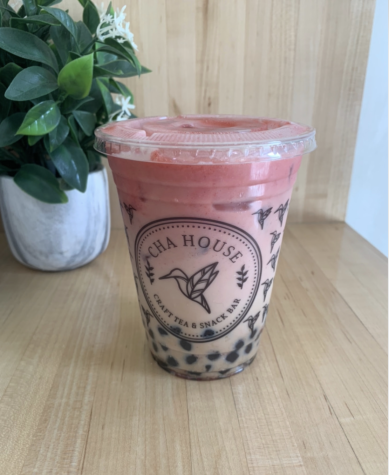 Milklab
If you're looking for more than just bubble tea, Milklab has you covered! The store sells rolled ice cream in addition to bubble tea. Be warned that the store is very popular and wait times can be around 20 minutes on busy days. Additionally the food can be a little pricey if you're on a budget.
SweeTea
One of the latest bubble tea shops in Cary, SweeTea is unique because it offers a variety of Taiwanese desserts including shaved ice and tofu pudding. Also, if you're looking for a photoshoot worthy spot, SweeTea is for you! With its adorable pink theme and elegant decorations, SweeTea is the perfect place to hang out with friends.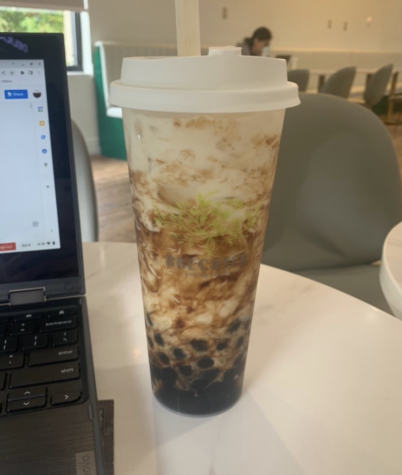 Brecotea
Looking for a place to study and enjoy some good treats? With a cozy, clean atmosphere and a showcase filled with tasty baked goods, Brecotea might be for you! The bubble tea store also sells coffee, milkshakes, and ice cream. The pastries are constantly changing as well, so you will never be bored. 
Cha House Cary
Cha House Cary is a great place for lunch and bubble tea. The store offers a variety of savory food options including popcorn chicken, pork chops, and green onion pancakes. While the store can get busy, the customer service is known for being efficient and friendly, so wait times are usually short.
Kung Fu Tea
With constantly changing flavors of bubble tea, Kung Fu Tea is the best place for an adventurous person. Additionally, the store has seasonal specials throughout the year and often partners with brands to produce cute cups or complimentary stickers.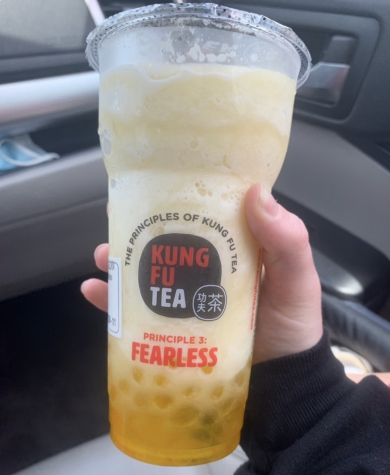 Sweet Room
Sweet Room is a cute bubble tea and dessert shop located in High House Crossing. The store's most popular desserts include the pork floss cake (sold only on weekends), mango snow ice, and mille crepe cakes. You can enjoy your order in the store's relaxed atmosphere or order online and have it delivered to you for free!
Bambu Desserts & Drinks
As a Vietnamese-based bubble tea store, Bambu offers a different take on the traditional bubble tea. The store also sells Vietnamese chè and pandan waffles, which are fun and delicious options. You can even buy fresh young coconut if you're feeling tropical!
If you are ever free or just want to spend time with your friends, getting bubble tea is a great way to pass the time. Treat yourself at one of the recommended shops and see for yourself if the drink is worth the hype!