Rally driver Ken Block dies at 55 in a snowmobile accident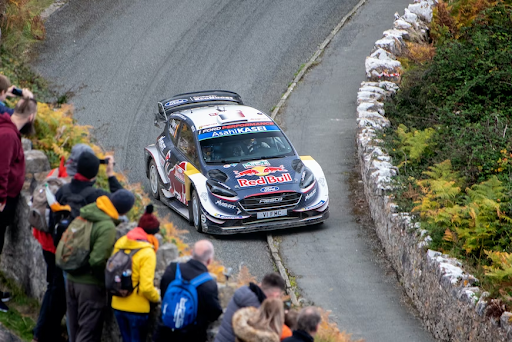 Ken Block, 55, who revolutionized motorsports filmmaking and action sports marketing, died on January 2 in a snowmobile accident near his home in Utah. He was a co-founder of both Hoonigan, a racing and action sports clothing brand, and DC Shoes.
According to the Wasatch County Sheriff's Office, Block was riding his snowmobile down a steep slope before it flipped, pinning him underneath. He later died from injuries sustained in the accident. 
Before Block rose to rally driving fame, he cofounded DC Shoes, which went on to become one of the most popular skateboarding apparel brands. Throughout his rally car career, which started in 2005, he won five XGames gold medals in Rally Cross and started 25 World Rally Championships. The rally driving community has expressed their devastation by his passing. 
Block is also recognized as a pioneer and friend by those outside the rally driving community. Multiple Formula 1 drivers have mourned his passing, including Lewis Hamilton. Hamilton said, "I'm devastated to hear of Ken Block's passing… a dear friend. Rest in peace Ken." 
Students at Green Hope also feel the impact of his loss. In an interview with the GH Falcon, Joey Cazzola ('24) said, "He revolutionized the rally and YouTube motorsports scene."
The rally driver was also openly expressive about his attachment to his wife and kids. Block posted a tribute to his daughter Lia, who built and customized a 1985 Audi Ur Quattro by herself, a few hours before his passing. He also uploaded videos of the restoration process onto his Youtube channel and raced at the American Rally Association Championship in 2022 with his wife and daughter.
Cazzola added on by describing Block's impact on racing and the world. "He changed how people view motorsports and what racing is. Before he raced, rally was a small sport, but he changed that," stated Cazzola.