Christmas movies to bring festivity this holiday season
With the holiday season quickly approaching, it's time to curl up with a charming Christmas movie. Below are some of the most widely viewed Christmas movies, with a bit of description so you can choose which movie to watch this year!
---
A Charlie Brown Christmas
This holiday classic begins with Charlie Brown criticizing the materialism that people have during the holiday season, including the yearly pageant that the school holds. Even though it was a frustrating fight, he ends up taking the role of directing the pageant. When Charlie Brown attempts to bring the real reason for the season back by bringing a tree, he fails. His friend Linus begins to help him find the true meaning of Christmas.
A Christmas Carol
While London eagerly anticipates the cheerful spirit of Christmas, Ebenezer Scrooge is not as excited about it. He thinks that it's all a hoax, and he begins to chastise his loyal clerk and cheery nephew. He ends up running into one of his deceased business partners' ghosts. Due to the lack of holiday cheer, the ghost says that three spirits will visit him, and they will take him on a journey to help him have more joy for the season.
A Christmas Story
The widely known holiday film A Christmas Story starts off with the main character, Ralhpie Parker spending his time hiding from Zack, who has been bullying him. He has also been using his time daydreaming about receiving the Christmas gift of a "Red Ryder air rifle." As he is in conflict with his father and mother, he has difficulty making it to Christmas with his hopes of what is to come.
Elf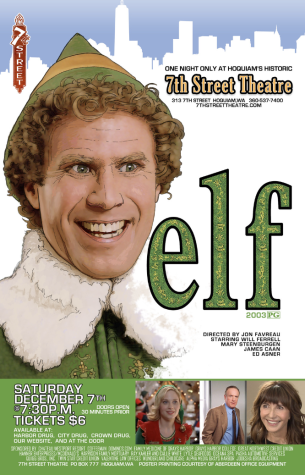 Will Ferrel, who plays Buddy, was raised at the North Pole with Santa's elves due to being sent there accidentally as a baby. While figuring out that he does not belong at the North Pole with the others, he searches for his real father in New York. Once Buddy found his real dad in New York, Walter Hobbs, he unwillingly begins to form a connection which leads to some very unexpected outcomes.
Home Alone
Kevin McAllister, a selfish eight-year-old, was sent up to the attic by his mother the night before his family left for a trip to Paris. He misses the flight for the trip and is left behind. While being excited about his family not being with him, his excitement is crushed by two men who try to rob McAllister's house, and he is left to have to prevent them from doing so.
How the Grinch Stole Christmas
Dr. Suess's widely known Christmas story about a lonely green grinch is brought to life with Jim Carrey as the Grinch in the live-action movie. As the holiday season approaches, the Grinch begins to ruin the happiness of the others in Whoville. He and his dog steal any Christmas-related things from the town until they run into Cindy Lou Who.
National Lampoon's Christmas Vacation
To create the perfect family Christmas with the holidays drawing near, Clark begins to annoy his wife along with his children, as he is trying to make sure that everything is perfect and in line regarding the holiday decor. But immediately, everything begins to go wrong. As Clark is trying to make sure everything is going smoothly, his family shows up unexpectedly. On top of the family showing up unplanned, the bonus that Clark was waiting for never came.
Rudolph the Red-Nosed Reindeer
Rudolph's story, which is being told by Sam the snowman, starts off with him being removed from the group of reindeer. After he was kicked out for his glowing nose, he and his friend Hermey begin to go on an adventure and end up finding the Abominable snowman and an island full of "misfit toys." Rudolph goes to Santa for help to get the toys back to the North Pole, but when they are flying the sled back, it's too foggy. But since Rudolph's nose lights up, they had an idea of how to get the toys back.
The Polar Express
The motivational Christmas movie, Polar Express, is based on an old children's book. The main character is a young child who takes a train to the North Pole, which turns into a life-changing adventure. Taking this train makes him realize many things about himself, and he learns the lesson that if you believe, then the magnificence of life will not fade.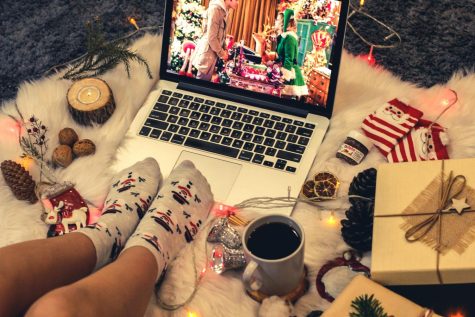 The Santa Claus
A recently divorced dad, Scott Calvin, has custody of his son this holiday season and mistakenly kills a man in a Santa Suit. Once Scott puts on this suit, he is mysteriously taken to the North Pole, where they report to him that he must take over Santa's place before the next Christmas season. As Scott begins to believe that none of this is really occurring, he starts to grow a white beard and take on a lot of weight. He realizes that it might not have been fake and that he has a lot of responsibility to take on.
---
Get your family and friends together to watch some of these Christmas classics to bring up the spirit for the holiday season!