WNBA star Brittney Griner released from prison amidst US-Russia tensions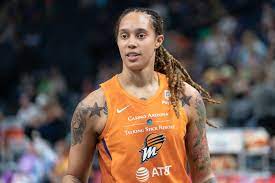 After nine months and 21 days of unrest, WNBA's Brittney Griner was released from prison just outside of Moscow, Russia in a prisoner swap with Russian arms dealer Viktor Bout.
The seven-time WNBA All-star for Phoenix resides in Houston, Texas with her wife Cherelle Griner. Alongside the WNBA, the star also plays for the Russian Women's Basketball Premier League during the off-season.
The ordeal began on February 17th, 2022 when Griner was detained in Sheremetyevo airport for possessing vape cartridges containing cannibis oil, which is prohibited by Russian law. Claiming that she did not intend on packing the oils, Griner was taken into Russian custody without U.S officials being notified.
One month after the incident, news broke of Griner's detainment, setting off a domino effect of responses from several outlets, including Griner's teammates, the WNBA and the U.S government.
Green Hope's Women's Varsity Basketball player Liesl Tran ('24) shared her initial reaction to the arrest in an interview with The Green Hope Falcon.
"I was so saddened to initially hear the news," said Tran. "I believe she should've been more careful in a foreign country and some punishment would be justified. However, in no way, did she deserve the amount of time she was detained or the level of punishment she received."
Another Women's Varsity Basketball player, Uma Surkund ('24), touched on her reaction to the arrest.
"I was really shocked and angry when I heard she was arrested because honestly what she did wasn't that big of a deal. People have done worse and she wasn't even harming anyone," she said. '
"
My heart, our hearts, are all skipping beats every day that goes by without hearing from you. I miss your voice. I miss your presence. You're our person! There are no words to express this pain. I'm hurting, we're hurting. We await the day to love on you as a family."
— Cherelle Griner, wife of Brittney Griner
Amidst Griner's legal trials, the Biden Administration offered a deal with Russia to secure the release of Brittney Griner and Paul Whelan, a fellow American prisoner serving 25 years in exchange for the high-profile Russian arms dealer Viktor Bout. After testimonies were made from Russian teammates, the director of the Russian Women's Basketball Premier League and her team captain, Griner was ultimately sentenced to nine years in Russian prison on drug smuggling charges. She also lost her appeal to a reduced sentence.
Surkund and Tran reflected upon Griner's sentencing and lost appeal. Noting that although the crime was illegal in Russia, alternative and possibly less harsh methods could have been used to punish Griner.
Months following Griner's sentencing, President Biden signed off on the release of Brittney Griner in exchange for Viktor Bout. The exchange took please in the United Arab Emirates where both prisoners were returned back to their respective country's officials.
Touching on her antipated return to the WNBA, Tran noted that Griner will need an ample amount of time before returning to the court. "It will definitely be tough for her to come back to playing, I'm sure. Basketball is hard mentally and physically, so I believe she will need time."
Griner landed in San Antonio, Texas on December 9th for a medical evaluation before returning home.
Leave a Comment
The staff of the GHFalcon would love a donation to help the journalism program at Green Hope continue to flourish. Many of our donations go to towards improving the materials that we deliver to you in electronic format. Thank you so much to those that are able to donate.
About the Contributor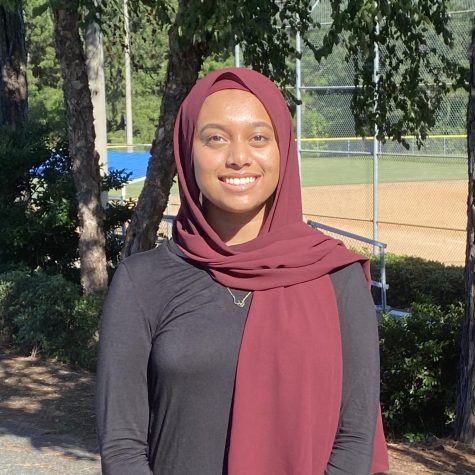 Zeba Hussaini, Managing Editor










Junior Zeba Hussaini returns for her second year on The Falcon with excitement and determination. Hoping to capture Green Hope's student life, you may find her around school interviewing...