2022 recap: Social media trends
Each year brings its own social media trends, and this year is no different. Trends can range from the games people are playing to memes about different topics, and this year has brought a lot of interesting trends. With the year coming to a close let's take a look at some of the most popular trends of this year.
My Singing Monsters
My Singing Monsters is a mobile game about collecting monsters that, when together, form an entire song. There are multiple different islands in the game, and with each one comes a different song, and sometimes different monsters too. The game first started trending when a video of the Earth Island Epic Wubbox was posted on TikTok. Since then people have used the monsters to make a variety of different memes, and because of this the player count of My Singing Monsters has increased exponentially.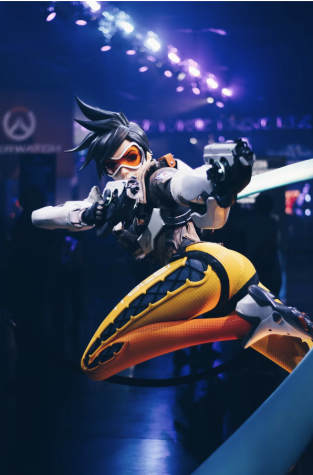 Overwatch 2
On October 4th, 2022 the game Overwatch 2 was released. This game is a refined version of the original Overwatch which was released all the way back in 2016. With the game being free now and videos of it popping up on everyone's For You Page, the players of the game skyrocketed. With the players skyrocketing also came a series of memes, mainly related to the character Sigma, who is a scientist that was experimenting with a black hole that ended up splitting up his personality into multiple and driving him insane. When the experiment went wrong Sigma had music playing in the background, which he now hears in his head constantly. When he uses his "ultimate ability" he says the line, "what is that melody?" which was then taken and used in a variety of different memes. 
God of War Ragnarok + God of war memes
Before the release of God of War Ragnarok, which came out on November 9th of this year, a video of Kratos, the main character of the God of War franchise, jumping off of Mount Olympus with the song, "Dream On" by Aerosmith playing in the background appeared on TikTok. This meme along with the release of God of War Ragnarok brought a series of different memes using clips from the various games across the franchise. 
Game of the year
With the Game of the Year awards coming up on December 8th, debates between the various fandoms of the nominated games, mainly the God of War fandom and Elden Ring fandom, over which game would win the award this year started happening. Videos of explanations and comparisons between the two games was a common occurrence, along with videos editing clips together from either one of the games and talking down about the other. 
Ohio
"What is happening in Ohio" or "Can't even ___ in Ohio" is a series of videos on TikTok which started back in August that depicts Ohio as a horror filled wasteland using scary footage often of animated monsters or disasters under variations of overlaying text reading "can't even ___ in Ohio" with the blank being a normal task, usually set to the song "Swag Like Ohio" By Lil B.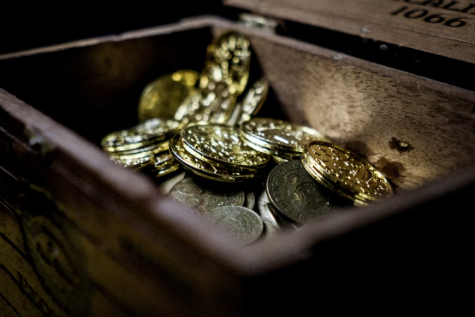 Dabloons
Dabloons are an imaginary currency often referenced in photo slideshows on TikTok. It started with a tiny kitty paw and a meme captioned "4 Dabloons" on instagram in 2021. The meme spread over various platforms in the months to come and in October started being used in photo slideshows on TikTok, which proposed a trade of a commodity in exchange for said Dabloons. Some videos discussed the Dabloons as a source of income, some even offered the viewer some amount of free Dabloons, while others commented on the rapid skyrocketing or inflation of the Dabloon economy. 
Editing
Editing is the mashing together of different clips and effects, which is usually used to show how cool a character is, or compare a character or thing to another character or thing. Editing has been trending as far back as August of 2021 along with the artist Yeat, who these editors believe to have the best beats to match up with their edits. The trend of editing continues to grow along with the trending of songs by Yeat. 
Talking Ben
Talking Ben The Dog is a mobile app that allows users to interact with an animated talking dog named Ben. It is a part of the Talking Tom and Friends franchise, and due to the streamer IShowspeed posting clips of the game it had a massive spike in popularity in February. In the app people can speak to Ben the dog, a retired chemistry professor who enjoys reading newspapers. Users can ask Ben questions by interacting with a phone on the screen, responses are often snarky and sometimes Ben will even hang up. After clips of IShowspeed playing the game were posted on Twitter the game quickly became number one in the app store. TikTokers would often use one of Ben's lines, "ho ho ho no"  to respond to a question or sentence.
Doors vs Wheels
Doors vs Wheels was a debate in March on whether or not there were more doors or wheels in the world. After a tweet asking the question, "Do you think there are more doors or wheels in the world?" went viral, TikTokers took it upon themselves to defend either side, going to great lengths to prove which one there was more of. Content creators would justify their choice to side in a variety of ways. Some would use the world around them to draw conclusions about whether there are more doors or wheels. Others would list out doors or wheels that are often forgotten by people in order to prove their point. The debate has died down, however there was no winner, and the debate was never answered. 
Mason Troy Adams
Mason Troy Adams refers to a video taken from a home security camera showing a kid spraying the lens of the camera after his mother asks him to water the plants. In March 2021 a video titled "Kid spray security camera with hose" was uploaded to Youtube. In the video, a mother talks to her son, Mason Troy Adams, who has a hose in his hands, through a home security camera and asks him to water the plants. Mason defies his mother and turns the hose to the camera, spraying it as his mother scolds him. In December of 2021 the TikTok and Twitter user, Powermelon, posted an edit of the clip, adding several sound effects and a fade in drawing of a realistic Bart Simpson, also called an untoon, next to Mason drawing a comparison between the boy and the character. The audio made its way to TikTok in March 2022, and was often used as an audio of absurd videos, many featuring fade-ins of untooned Simpson's characters.
Rare Fish Market
The Rare Fish Market is a series of parody hustle culture memes where aspiring entrepreneurs are told to invest in rare fish for maximum returns. In April 2021, the parody hustle culture Instagram page, entrepreneur, hosted a meme ironically suggesting that you drop your friend group if they aren't discussing things like piles of sand, Tom Brandy touchdown, and rare fish investments. The page continued to post jokes about investing in rare fish, which inspired other meme pages to spread the joke through the same style. The entrepreneur page became even more popular leading into 2022 as meme pages reposted their content. In April entrepreneur joined TikTok and started reposting their memes to the platform, where it continued to spread and portray someone who invests in the rare fish market as the ultimate life form. 
"Okay I Pull Up"
"Okay I Pull Up" is the opening lyrics to the song, "After Party" by Don Toliver, and around May it was being used in various TikTok edits, mainly with a capybara. The association between capybaras and the song is the result of a Youtube video uploaded on September 10, 2020. User eganation reposted a 2014 Crazy Cody's Creatures Youtube video and put After Party in the background. The song was used in many memes throughout 2020 and 2021 and made a resurgence in May 2022, some using the song and others not, however even the ones without the song in the background usually have the caption as "Okay I Pull Up."
Kumalala and Savesta
Kumulala and Savesta is a fictional rivalry between two men, one named Kumalala and one named Savesta, based on a viral song of the same name by Kurvo Dolo. The song was uploaded to TikTok in January as a part of a skit about getting bullied in jail. In April TikTok user, Quandalequantavius started posting memes using the TikToker Freddy T, which often had the song playing in the background and eventually led to him being dubbed Savesta by commenters. As the meme spread, TikTok TomsTV was added to the mix as Kumalala. Videos of debates on which one was stronger in stat based battles quickly spread, and soon after TikTokers started adding their own lore behind the two characters, making reference to a fictional manga series about the rivalry between the two and sharing stories of their battles. 
"NPC"
Calling someone an NPC, Non Player Character, has spread through TikTok through videos of interactions and interviews. An NPC is any character in a game that is not controlled by a player. NPC's usually stand in the same spot and have limited dialogue, which they repeat when spoken to. People started using the term earlier this year to describe people they believe to lack an internal monologue or not thinking for themselves. `  
As the 2022 season comes to a close, social media has had its ups and downs. Whether or not it was a game, meme, or other form of buffoonery this year has brought some very memorable trends.