Five ways to spruce your home up this holiday season
As soon as Thanksgiving ends, many homes become an eye-catching spectacle of blinking lights and Christmas decorations. As a matter of fact, at least one of your neighbors has probably already prepared their house for Christmas before Thanksgiving. However, if your house does not have the slightest hint of holiday cheer yet, it is never too late (or too early) to decorate. This year, the GH Falcon has prepared a list of affordable and easy ways to decorate your home and make your guests gasp in wonder!
Ribbon or garland up your stairway banister
You can start with a more traditional route by taking out the ribbons or garlands. Decorate your home by wrapping decorative ribbon or a garland around the banister of your staircase. There are multiple methods of decorating using these mediums, including wrapping them around the handrail or draping them to make them sweep elegantly. If you are planning to go with the garland, make sure to buy zip ties to secure it in place!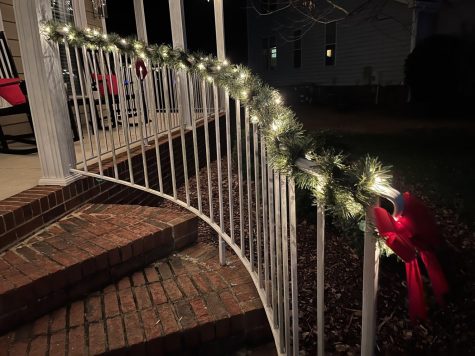 Hang up paper snowflakes
Paper snowflakes have always been used as a fun and easy craft project for kids. If there are children in your home, then making paper snowflakes could be a great way to keep them entertained while also getting ready for the holidays! You can make simple paper snowflakes by folding and cutting paper or coffee filters, or you can make more elaborate 3D snowflakes. Once you are done, attach some string to your snowflakes and hang them from the ceiling, chandelier, or wherever else you want. 
Embellish your windows
Decorate your windows to knock out two birds with one stone; The best thing about decorating your windows is that they bring cheer inside your home and outside your home at the same time! Some window decoration ideas include using white markers to draw snowy winter scenes or hanging ornaments from the curtain rod.
Decorate the trees in your front lawn
If you're looking to decorate outdoors but don't want to go over the top, you can decorate any trees in your yard using Christmas lights or ornaments. You can wound or drape the trees with lights and hang ornaments for a beautiful, festive look. You should buy outdoor-safe lights and shatter-proof ornaments to prevent accidents.
Fill your dishware
An especially easy way to bring the holidays to your home is to take any dishware or vases you have and fill them with ornaments, trinkets, or greenery to create gorgeous decorative pieces. You can also add pinecones from your yard to the mix for a rustic vibe. These pieces can be put together in a matter of minutes and can be used to decorate dinner or coffee tables.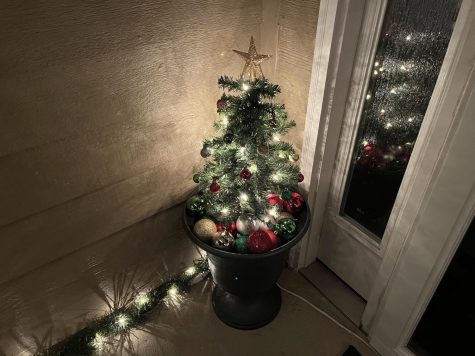 While the quality of your holiday is not decided by the amount of your decorations, sprucing up your home can be a fun way to invoke the Christmas spirit. The holidays only come once a year, so take some time off your busy schedule to blast some Christmas music while turning your home into a winter wonderland!