The Falcon Christmas wishlist
With the holiday season coming up quickly, it's time to start compiling your Christmas wishlist. Whether you're looking for gift ideas for friends, family, or yourself, the GH Falcon is here to supply you with the best 2022 Christmas wishlist.
Clothes:
The world's first wearable blanket of its sort, The Comfy Original, keeps you warm and comfortable whether you're at home or on the road.
Pj pants are the perfect gift. If you're working from home or spending the day at home on the weekends, you can wear them all day. You may wear pajamas all year long and stay comfortable no matter the weather.
The most popular slipper, perfect for all occasions, Tasman has the same lightweight, sturdy outsole as the Classic Boot, making it suitable for inside and outdoor use. It's made of soft suede, lined with luxurious sheepskin and recycled wool, and has a comfortable slip-on style.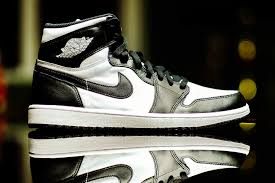 Made with great quality materials, Nike Jordans are the comfiest and most practical pair of sneakers on the market, making a perfect gift for any of your sporty or fashionable friends.
Electronics:
As we enter a new year full of exciting experiences, a digital camera is the most fitting gift for someone looking to capture their memories.
High-fidelity audio and industry-leading Active Noise Cancellation are combined in AirPods Max to create an unmatched listening experience.
With the newest technologies and the most aesthetic design yet, the iPhone 14 is the newest apple phone, suitable for everyone.
As a quick-reacting and smooth keyboard, this gaming essential makes for the most suitable gift for any of your techy friends.
Gaming headphones are the perfect gift for your gaming friends. Making it easy to talk with friends whilst enjoying their game consoles, these headphones are a comfy and practical alternative to other earphones.
A well-paced, an interesting campaign that plays out like you're watching a superb action movie is provided by Modern Warfare 2. The multiplayer portion of the game has a strong foundation, giving the player a real-life sensation.
The Nintendo Switch has a fantastic supply and marketing, and it is available everywhere. When it comes to handheld consoles, the Nintendo Switch offers the best graphical support for compatible titles. It is the most recent portable gaming system on the market.
Download a huge selection of Oculus Quest VR adventures. With downloadable games, apps, entertainment, and more explore a brand-new virtual world.
Take advantage of waterproof, long-lasting battery life inside, outside, or in the water. The greatest way to enjoy your music with the people you love is with a pair of JBL portable Bluetooth speakers.
Making phone calls, sending texts, and checking email are just a few of the many tasks users may complete on the wearable timepiece known as Apple Watch.
Beauty:
Charlotte Tilbury blush is a two-step application process that comes in creamy, vibrant tones with pearls that have been coarsely crushed to give your skin an endless glow.
Gloss and fillers, Dior lip gloss features highly irresistible color and stunning shine, whether it is vivid or translucent, syrupy or glittering.
Designed to smooth, curl, and dry hair, the Dyson air wrap is a heat-free hair curler and dryer.
You can achieve gorgeous curls without applying heat to your hair with the help of the heatless curl hair ribbon.
Olaplex hair products work to repair broken bonds, rejuvenate and restore your natural hair, being one of the most popular hair product, Olaplex will not let you down.
Room decor: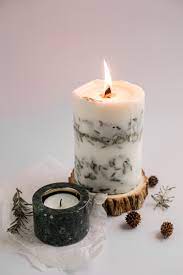 Candles can be found in a variety of different styles at the bath and body works website.
Having one of the most efficient ways of lighting, LED lights provide fun and colorful displays, giving your personal space more energy.
Posters are a cute way to personalize your living space. Being able to choose unique designs enables the buyer to express themselves however they choose.
A foldable chair or beanbag is a fantastic way to create extra seating in a small room. If your friend loves hosting, this is the perfect gift for them!
This magical light mimics natural daylight in the hope to minimize seasonal sadness, giving your room the perfect balance of night and day.
Other:
Blue light glasses work to remove any eye strain from computer usage. With new technologies, these glasses are practical and stylish.
Customers can use license plate frames to show off their personality or pride in their car, or more realistically, to preserve their license plates from damage.
Any item from the specific store may be purchased with a gift card. In addition to giving you the joy of sharing a thoughtful present, this independence enables people to buy what they actually need.