Green Hope Orchestra charms Downtown Cary during annual tree lighting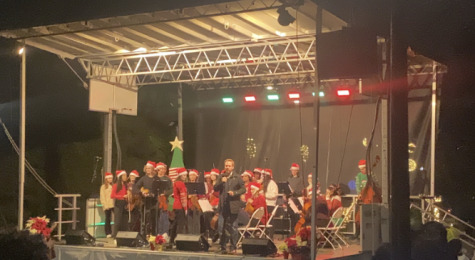 To raise the holiday spirit, the Green Hope Symphony Orchestra performed at the Tree Lighting event at the Cary Town Hall on December 3rd, 2022. The event was conducted by Mrs. Luciola Lewis, the orchestra teacher at Green Hope, who performed an arrangement of Carol of the Bells in front of a large audience.
The orchestra played beautifully and gave a charming performance thanks to their talent and continuous hard work in preparation. Mrs. Lewis stated, "The musicians had to audition and practice both in school, during lunch, and even at home." Behind their performance was a tremendous amount of practice and effort, which the audience noticed as the melody rang from the stage.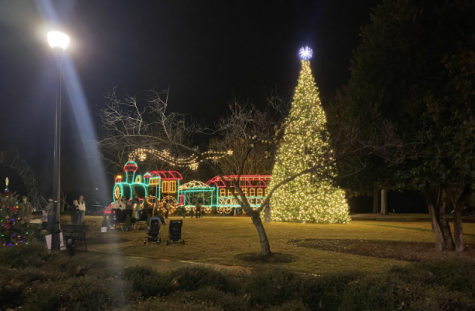 After playing, the performers were left with a sense of pride in both their hard work and each other. Jayla Scriven ('23), a violinist for the orchestra, says she felt ¨so happy to be there¨ and ¨proud¨ of the work they all put in.
After much cheering for their formidable abilities, Mrs. Lewis announced that the orchestra will perform the Winter Concert in the Green Hope High School auditorium this Thursday, December 8th, from 7:00-9:00 pm.
The event brought the community together with music to celebrate the holidays. Thanks to the hard work of everyone involved, the Cary community could enjoy a cheerful night full of singing and playing.