Investigative report: Cold case crimes among indigenous citizens
A local incident sparks newfound collective action to ensure justice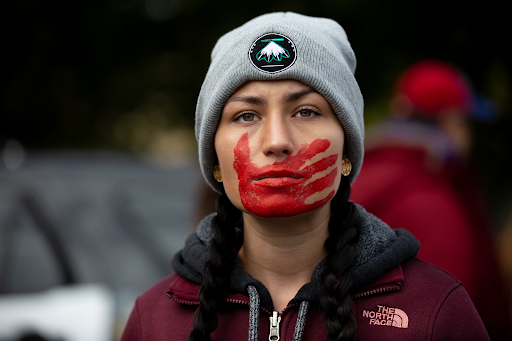 In 2016, the National Crime Information Center reported 5,712 cases of missing American Indian women and girls with only 116 of these cases were recognized in the Department of Justice's database. 
According to Native Hope, an organization seeking to spread awareness on native issues, crimes such as murder are the third leading cause of death among Indigenous women across the nation. These issues affect all demographics, from infancy to old age. College students are not excluded.
On September 7th, 2012, Faith Hedgepeth, a 20-year-old Indigenous student at the University of North Carolina at Chapel Hill, was raped and murdered in her dorm room.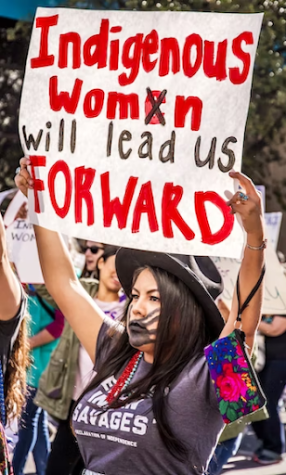 Authorities discovered DNA samples at the scene as well as a voicemail including the killer's nickname. Hedgepeth's death opened new perspectives surrounding missing and murdered indigenous people. 
Community members expressed frustration with the police department's neglect of this case for nine years. Officials arrested the murderer in 2021 after individuals called on the department to take action. 
In an interview with the GH Falcon, one of Faith's relatives who wished to remain anonymous stated, "At the time, I couldn't comprehend that she was actually killed by someone." The relative noted that Hedgepeth was one of the few individuals within their community who was in the process of obtaining a college education. 
Hedgepeth's case is one of many that shed a light on neglected cases of missing and murdered indigenous people. Native American women and girls are 10 times more likely to be murdered than any other female demographic. 
Hedgepeth's relatives noted that stereotypes rooted in colonization play a starring role in these tragedies. These stereotypes harm underrepresented communities across the nation as instances of violence toward them continue to be disregarded.
"We see a lot especially in native communities or on reservations, where these cases are ignored or are viewed as dead for a reason," said Hedgepeth's relative.
These cases have deterred many Indigenous people from leaving their communities in hopes of safety.
"
These cases truly are an epidemic in our country."
— Anonymous
Various groups have taken action to rectify these issues surrounding indigenous people in the U.S.
In 2015, the Missing and Murdered Indigenous Women movement was formed. Its purpose is to raise awareness and receive justice for women affected by these tragedies.
The movement played a role in the United States government's increased action in effort to mitigate this issue. Former President Trump signed Executive Order 13898 in 2019 to create a special task force dedicated to addressing concerns surrounding current investigation practices. 
Through advocating for the closure of these cold cases, the communities are utilizing their strength in numbers to make change.  The acts of the Indigenous people to change policy through organizing helps to ensure that tribal territories are treated equally within the justice system.