When a mass shooting hits home
Disclaimer:  Please be aware that this article deals with the sensitive issue of gun violence.
On October 13, 2022, a mass shooting killed five and injured two people in Hedingham, a neighborhood in Raleigh, NC. In an instant, the topic of gun violence became front and center in both Wake County and all of North Carolina.
Green Hope High School Student Body President Jay Saggere ('23) provided the GH Falcon with his insight regarding the Raleigh shooting.
Upon hearing the news, Saggere noted that, although devastating, another mass shooting was no surprise to him.
"I heard about it from a friend the day after [the shooting] happened. Other than 'Oh, it happened again,' I didn't really have a reaction," Saggere said. "It really sucks, but I feel like at this point, I'm a little desensitized to these events. I definitely do still feel anger and sorrow for the victims and their families, but it's becoming such a frequent occurrence it's almost normal, which is really scary."
"
I definitely do still feel anger and sorrow for the victims and their families, but it's becoming such a frequent occurrence it's almost normal, which is really scary."
— Jay Saggere ('23)
Four days following the Thursday shooting, another shooting occurred in the same neighborhood. A dozen gunshots were fired at 10:05pm. 29-year-old Rodney Michael Manning was arrested in relation to the gunshots, however, no injuries were sustained.
One day prior to the Raleigh shooting, Cary High School underwent a code red lockdown due to a reported gunshot in the men's restroom around 11:50am. Although no students or staff were in close proximity to the shooting, the school remained in a code red status until 1:08pm. The two students in connection with the reported gunshot were taken into custody and are facing unnamed juvenile charges.
Students at Cary High School faced one hour of uncertainty and fear as the lockdown took place. One Cary High student, Hiba Alayyan ('23) described her thoughts as the situation unfolded. "I was confused when we were put into a code red because I didn't know what was going on," she said. "The lockdown has made me realize that Cary isn't always safe and there could always be potential threats wherever you live or go to school."
Saggere touched on a similar situation Green Hope High School faced in the past. "Last school year, Green Hope itself had a gun threat. Although nothing happened, the news I always heard regarding others became news concerning me, my peers, teachers, and staff. It was really scary despite nothing actually occurring, but knowing other schools actually get shot up and [that] it's still a possibility of it happening directly in my area is terrifying, especially since it's becoming more and more frequent."
Since the start of 2022, 645 mass shootings have occurred within the United States. 19 of these have taken place in North Carolina. 
An average of 1,388 people are killed and 3,407 are wounded by gun violence each year in North Carolina, putting the state at number 17 in the country for gun violence. From 2010 to 2019, the rate of gun deaths in the state have increased from 13% to 19%.
Green Hope School Resource Officer Christopher Crady puts in countless hours to ensure Green Hope is a safe environment to learn and grow. Officer Crady touches on the recent developments in security.
"Due to the number of school violence incidents that there have been over recent years, there are additional safety measures that are either already in place or in the process of being done to increase our security here at Green Hope," stated Officer Crady.
Officer Crady also believes that in light of recent gun violence, it is important to stay aware and vigilant. 
"Students must be sure to report any suspicious activity, suspicious persons and/or threats to me or school staff. If you see or hear a threat made by someone, please report it immediately," Officer Crady emphasized. "If any students or staff have any additional questions or concerns, please come ask. You can always find me in the commons area or roaming around during lunch and between classes. Whether you have an issue you want to speak to me about or simply 'small talk' for a bit, I am here for each of you and happy to chat."
Gun violence and mass shootings bring with them awareness through tragedy. With Wake County Schools students, administrators, SROs and families being impacted by this wave of shootings, we are reminded by Officer Crady and others that if we "see something, say something."
Leave a Comment
About the Contributors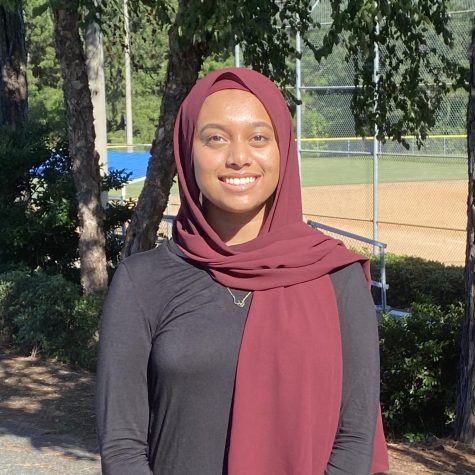 Zeba Hussaini, Managing Editor










Junior Zeba Hussaini returns for her second year on The Falcon with excitement and determination. Hoping to capture Green Hope's student life, you may find her around school interviewing...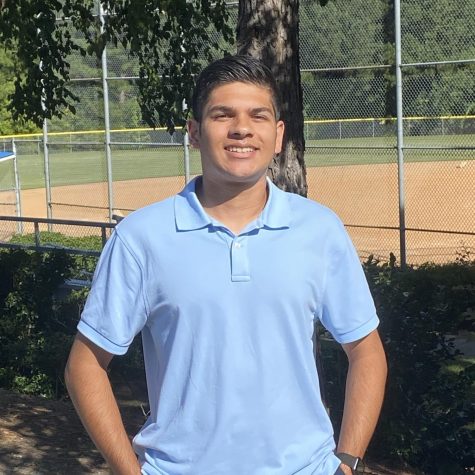 Neil Parmar, Staff Writer
Neil is a Junior, and this is his first year on the staff. Sharing stories and news is something that has always piqued his interest; he had done previous work with similar media in middle school. Neil...