Wake County considers school start time changes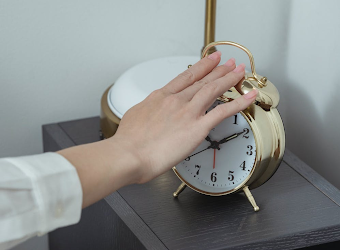 Wake County re-evaluated its current K-12 start and end times on September 26th with a highly-suggested alternative: both starting and ending school later for all grade levels. The school system is currently debating whether or not starting school at 7:25 a.m. is reasonable.
Edward McFarland, the county's chief academic advancement officer, proposed a high school start time of 9:15 a.m. with an end time at 4:10 p.m.
With the consideration of this possible alternative, supporters and critics across the county continue to vocalize their sentiments on the potential schedule change. 
Many claim that sleep deprivation among high schoolers will improve as students are given more time to acquire eight to ten hours of sleep per night. Supporters believe that, in turn, students will have less absences and tardies as well a decrease in drop out rates. 
Determining a suitable time to start school requires the acknowledgement of afterschool programs, school sports and other student-related activities. Parents may have to shift their work schedules and many school staff members "might not be able to keep their second job." 
Wake County plans on hosting town halls and focus groups within the upcoming months to gauge interest in the new schedule alternative. They intend on surveying parents, students, staff members and organizers to receive feedback and suggestions. 
In an interview with the GH Falcon, Green Hope senior Isabel Howard ('23) provided insight about her opinions of the possible change. While she believes the proposal is beneficial in theory, Howard doesn't anticipate it being feasible in the near future.
"
It would be nice if we could have a later start time because of sleep, but in reality, I don't think it's really feasible."
— Isabel Howard ('23)
"I have after school activities that start at 3:30pm, so if school ends at 4:10pm, then everything in our community, outside of school, will all have to shift," said Howard. 
Some WCPSS students focused on the topic from a different perspective. While extracurricular activities pose as one challenge for many to the proposed schedule, the ability to wake up later, eat breakfast and go to school on time serves as an advantage to others.
Koolsoom Qadir ('23) also shared her thoughts regarding whether schools should start earlier or not. 
"In my first two classes I am not as engaged or retain any information because I am tired or hungry," said Qadir. "A lot of us would just be happier if we woke up later."
With much ambition, Green Hope Assistant Principal Mr. Adam Bollhoefer is a strong supporter of this proposal. He referenced research that indicates teenagers should not be getting up as early as they currently are due to the impact it has on their circadian rhythms. With schools that start later, analysts have discovered that students tend to have lower levels of depression and weight issues.
"More than 70% of students on the low end of high schoolers are chronically sleep deprived," stated Mr. Bollhoefer. 
"
Are you transformational ready? The world changes so quickly, people need to be able to adjust. "
— Adam Bollhoefer, Green Hope Assistant Principal
Although sports remains a concern for many student athletes that play after school, Mr. Bollhoefer believes that these athletes will be less prone to injuries when they have an adequate amount of sleep. By starting school later, he believes these poor levels of sleep will adjust, propelling students to concentrate better throughout the day. He also advocates for the cause to enable students to rely less on caffeine.
"Caffeine for a developing brain can have a lot of impact," Mr. Bollhoefer said.
This proposal, if approved, will be implemented in the 2024-25 school year at the earliest. It has the potential to shift the lives of many students, parents and teachers across the county.