Fall Harvest Fest: Bringing Local Farmers Together
With autumn right around the corner, the Town Of Cary is hosting its second annual Fall Harvest Fest. The event features a variety of vendors from North Carolina including food, live music, and vibrant activities. Local farmers and the Good Hope Organization combine their passions and expertise to bring attention to eco-friendly eating habits. This festival not only provides entertainment, but it also encourages the town to support local businesses.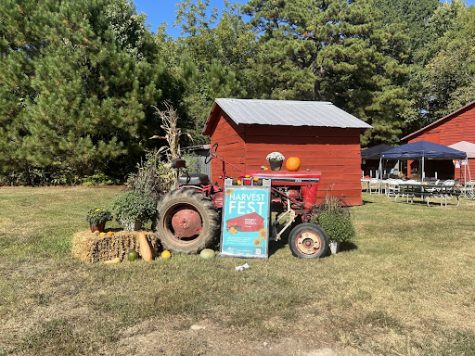 Open 12pm to 4pm on both October 15th & November 19th, this event is scheduled to capture the fall weather perfectly. In addition to the fall espionage, this event offers free admission for all. Guests can walk through booths and take part in festivities. Families can listen to music from a variety of artists, like Alex Lawhon, or partake in activities like farm tours and creative crafts. Business owners also have the opportunity to showcase their products and contribute to the experience. 
The festival, while having a charming atmosphere, also brought light to local environmental issues. The Environmental Outreach Program Coordinator, Sarah Justice, states, "Environmental organic farming methods have different benefits including helping restore the soil because of the use of no pesticides with regenerative agriculture. The use of no chemical pesticides helps with the local birds, pollinators and other local wildlife". The property being a historic preservation site brings in a variety of people to have a unique but authentic agrotourism opportunity. With the public being environmentally sound, it benefits the Cary community first hand.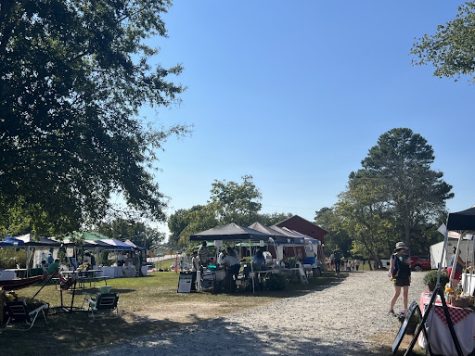 Coming from growing in community gardens for 10 years, Dhiya Jaybal relocated to Good Hope Farm to provide healthy and sustainable options for neighbors, friends, and the people of Cary. Becoming the co-founder of Nitins Organics, Jaybal spent the morning preparing for Fall Fest. She says, "We grew up in a farming family. It's been a dream to start our own organic business". The festival gave her the opportunity to showcase her produce, contributing to the lively atmosphere. With individuals like Sarah Justice and Dhivya Jayabal in attendance, guests have the opportunity to enjoy the festivities, and learn about ways to help the environment and their community. 
As a whole, the Fall Harvest Festival is a great way to enjoy a fall environment, support the community, and learn about ways to help the environment.