Trails in the Triangle: Destinations for Your Next Fall Hike
As the weather becomes cooler, you may be searching for a mountain getaway or state park in hopes of getting a glimpse of the fall foliage. However, the breath-taking experience may be closer than you think. In fact, the Triangle area offers a variety of greenways and parks to add to your list of places to visit this autumn. Here is a compilation of picture-perfect Triangle destinations to check out this season.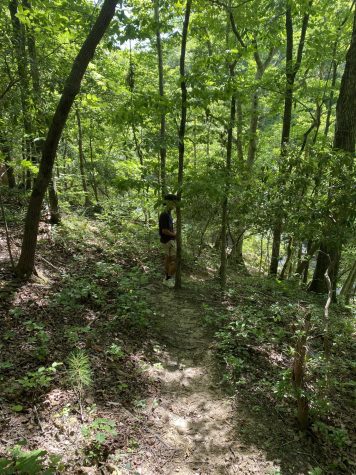 American Tobacco Trail
While the American Tobacco Trail has long been a popular destination for runners, it is also perfect for a relaxing walk. The trail was once the site of a railroad used to transport tobacco leaves across the state of North Carolina. The railroad was eventually abandoned and converted into a 'rail-trail'. The result was a 23-mile trail fully open for public use, perfect for a variety of recreational activities including biking, horseback riding, and roller-skating. With trees lining both sides of the trail, the American Tobacco Trail offers front-row seats of the changing leaves.
Black Creek Greenway
One of Cary's longest greenways, Black Creek Greenway snakes past lakes and through forests, providing a diversity of sights for visitors. It also connects multiple recreational facilities, including North Cary Park and Fred G. Bond Metro Park. The path is paved with 10-foot wide asphalt, which makes it an easier hike for visitors. Please note, however, the asphalt has some noticeable cracks and bumps that may deter some bike riders or skateboarders. Also, be warned that this is a very popular trail, so on clear days there may be a lot of foot traffic. 
Hemlock Bluffs Nature Preserve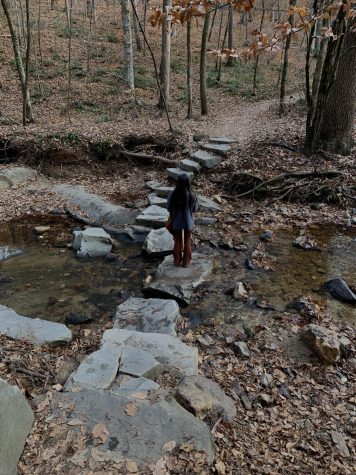 Looking for a good workout? Then the Hemlock Bluffs Nature Preserve might be for you! Known for its countless staircases, the Hemlock Nature Preserve makes visitors work hard to experience its beautiful sights. On the other hand, the preserve is well-marked and oftentimes peacefully quiet. While the trails at the Preserve are not paved, they are covered with mulch. If you are looking to avoid the stairs, you should take the Chestnut Oak trail, which is moderately difficult.
Brumley Nature Preserve
In the 1990s, the 673-acre preserve belonged to George and Julia Brumley. The couple planned to conserve the land and use it for forestry, farming, and hunting. After their passing, the land was converted into a public preserve by the Triangle Land Conservancy. The trails are mainly dirt, and are especially popular for mountain biking. However, hikers should note that it may be hard to share the trails with bikers because the paths are not especially wide. Despite this, the trails flow well and are easy to navigate. If you plan to visit the Brumley Nature Preserve, you should definitely stop by the newly created Healing Labyrinth. Meant to be a space for tranquil contemplation, the Labyrinth helps with healing, creativity, and clarity.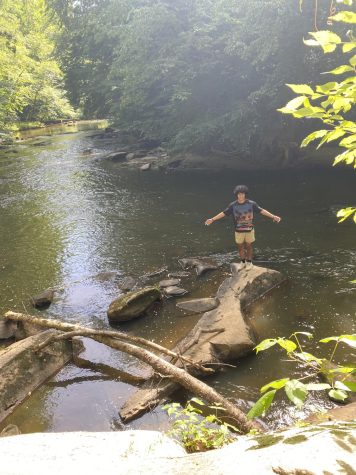 Mason Farm Biological Reserve
Last but certainly not least, the Mason Farm Biological Reserve may be the most obscure destination on this list. Don't let that discourage you though! With over 216 species of birds, 28 species of reptiles, and 67 species of butterflies, the Reserve is perfect for nature-lovers. The Reserve features a single two-mile loop trail that circles the entire property. The path is mainly a wide, gravel road, which makes it an easy walk. To enter the Mason Farm Reserve, you must request a free permit here. You should also check out the Reserve's website to see if the weather conditions allow visitors before heading out. The Reserve does not permit bikes or pets, so just pack your bag and ready your eyes for a stunning view!
Whether you are looking for the fall atmosphere or just want a change of pace, visiting a Triangle trail is a quick way to satisfy your desires. Give yourself a much needed break by setting aside a date to explore some of these beautiful greenways and parks!