Samantha Allred Commits to Old Dominion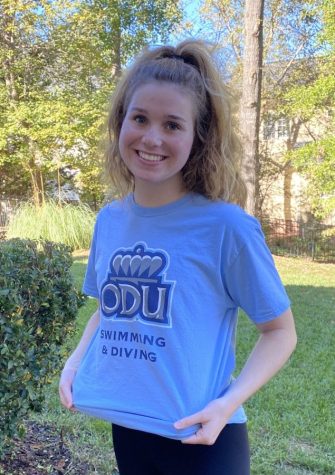 Star swimmer Samantha Allred committed to Old Dominion earlier this year to continue her academic and athletic career. A key contributor to Green Hope's swim team, Samantha won a state championship in 2020 and helped Green Hope finish second in the state in 2022. Samantha was dominant in her career at Green Hope, and was commonly seen finishing at the top of her events. Two of Samantha's top performances both came in 2022's state championship where she placed 2nd in the 200 yard freestyle and fifth in backstroke. Samantha was a large part of why Green Hope women's swimming has won four straight conference and regional championships and her absence will be felt in the future.
We were able to catch up with Samantha regarding her recruitment process and career at Green Hope.
What are your goals at the next level?
Help my team get points at conference championships and eventually be the conference champion in specific events
What's your favorite memory competing as a Falcon?
Winning states in 2020
What was your recruitment process like?
Stressful but in the end very rewarding
What made you decide on Old Dominion?
The team atmosphere of both the coaches and the swimmers
Do you have any advice for young athletes hoping to play in college?
Keep your head up high. You will encounter tough and disappointing times but once you commit to become a collegiate athlete, it is all worth it.
Congratulations Samantha, we can't wait to see how you preform at the next level!