SWAC Men's Golf Coach of the Year: Coach Denton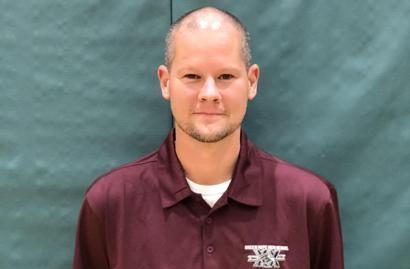 While many view coaches as the individuals who regulate gameplay, their jobs as role models for students of all backgrounds is oftentimes overlooked.
Mr. Nathaniel Denton, a Healthful Living teacher, Women's Basketball Coach, and Men's Golf Coach was recently awarded the Southwest Wake County Men's Golf Coach of the Year award. As the Green Hope coach for five years, Mr. Denton has exemplified what it means to be a dedicated coach to his players both on the green and in the real-world.
In an interview with the Green Hope Falcon, Coach Denton explained what the SWAC title award means to him. "This award means that the team has been successful. Golf is different with decision making as a coach. I believe that manager would be an appropriate term as my main focus is unity and having the guys enjoy the process of getting better," said Coach Denton.
"
"Being a strong golfer takes more discipline than most people imagine.  It is such a difficult thing to be successful at with it being such a specific series of physical movements and a mental marathon as well."
— Coach Denton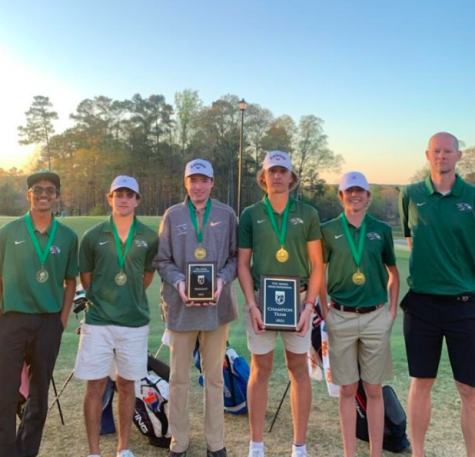 Coach Denton also provided his insight on the highlights of this year's season. Despite bouncing back from multiple altered seasons due to the pandemic, Coach Denton hasn't let these obstacles interfere in his team's performance this season. 
"My favorite part of the season is the time when we are all together and everyone is treated as equals… no matter what their score was in the last event. Our top two golfers have led by their methods and discipline on the course, but have also come back to earth to laugh and be with their teammates. We have been lucky to escape the traps of  'ego' that often come with being really good," says Coach Denton.
However, Coach Denton's role as the Men's Golf Coach doesn't end when he exits the course. He stated, "I believe honesty is the biggest factor in character and success. I ask for full transparency so we can be real, and also vulnerable. That allows for the most mutual growth."