A Guide to the Marvel Cinematic Universe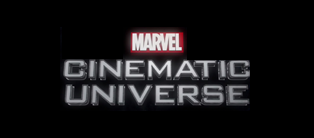 Want to become a Marvel fan but not sure where to start? With a total of 33 films, it can be difficult and intimidating to understand how, where, and when to watch all that makes up the Marvel Cinematic Universe. Here, the Green Hope Falcon has assembled a list of all the Marvel films and series, in chronological order. Allow this list to guide you through the beginning stages of your Marvel fandom, and help you to organize your movie-watching bucket list. 
Captain America: The First Avenger (2011)
Captain Marvel (2019)
Iron Man (2008)
Iron Man 2 (2010)
The Incredible Hulk (2008)
Thor (2011)
Marvel's The Avengers (2012)
Thor: The Dark World (2013) 
Iron Man 3 (2013)
Captain America: The Winter Soldier (2014)
Guardians of the Galaxy (2014)
Guardians of the Galaxy Vol. 2 (2017)
Avengers: Age of Ultron (2015)
Ant-Man (2015)
Captain America: Civil War (2016)
Black Widow (2021)
Spider-Man: Homecoming (2017)
Black Panther (2018)
Doctor Strange (2016)
Thor: Ragnarok (2017)
Ant-Man and The Wasp (2018)
Avengers: Infinity War (2018)
Avengers: Endgame (2019)
Loki (2021)
What If…? (2021)
WandaVision (2021)
Shang-Chi and the Legend of the Ten Rings (2021)
The Falcon and The Winter Soldier (2021)
Moon Knight (2022)
Spider-Man: Far From Home (2019)
Spider-Man: No Way Home (2021)
Eternals (2021)
Hawkeye (2021)
---
This lists every existing Marvel film and series up until modern dates. If you're planning to watch every Marvel movie, this guide is one way you can do it. This list compiles each movie in timeline order, therefore hopefully making it easier to follow along with the story and keep track of the plot throughout the entire cinematic universe. 
While the excitement and anticipation only increases with each Marvel movie you watch, it does require lots of time and dedication to watch every existing Marvel film. If you would rather enjoy branches of the story rather than the big-picture, feel free to watch any of the movies as standalones. Some suggestions of the best movies to watch solo (that can be thoroughly enjoyed without any prior knowledge) include Spider-Man: Far From Home, Black Panther, and Guardians of the Galaxy. 
Almost the entirety of the Marvel franchise can be streamed for free with a subscription to Disney Plus. This is also where new Marvel series' like WandaVision and Hawkeye were released and now streaming. The Marvel Universe is an extensively detailed franchise that has held popularity for years, and continues to thrive in the cinematic industry.