A walk down memory lane: Nostalgic childhood memories
Y-Nhu Do, Student Life Editor
May 26, 2023
As seniors prepare to graduate from high school and begin a new stage of their lives, many find it both fun and emotional to look back on their childhoods and reflect on their experiences thus far. The GH Falcon has compiled a list of events many seniors have likely experienced and can reminisce about as they prepare for their post high school plans!
Pullen Park
Pullen Park is the oldest park in North Carolina and the fifth oldest operating amusement park in the United States. The park provides many kid-friendly amusement rides for children to enjoy. Students may remember riding on the carousel and kiddie boats or playing on the playground. The park's numerous shelters were also the preferred setting for birthdays and picnics.
Recreational Sports
Many students played multiple sports as children, oftentimes on recreational teams. In the Cary area, the Bond Park Community Center was the main facility for many recreational sports, such as volleyball and basketball. The Young Men's Christian Association (YMCA) also hosted (and still does) a popular youth sports program which many seniors may have participated in as kids.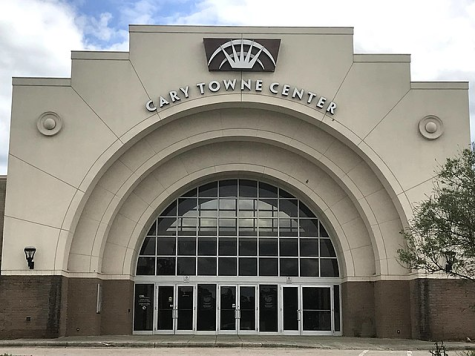 Cary Towne Center
While now permanently closed, the Cary Towne Center was a popular shopping center in the early 2010s. The mall would be crowded on weekends and especially during the Christmas season and featured multiple amenities catered to children, such as a train ride, carousel and bungee jumping trampoline.
Field Trips
Field trips were an integral part of the elementary school experience. In North Carolina, many enjoyed field trips to the North Carolina Zoo, the Wilmington battleship and aquariums and Raleigh museums. Students may recall wearing matching t-shirts, eating paper bag lunches and riding crowded buses with their friends. 
Summer Camps
During the summer, week-long camps were the best way to spend the seemingly endless free time students had during their break from school. Many enjoyed art and recreational camps. In the Cary area, students may recall doing camps at Bond Park Community Center, the Cary Arts Center, the Herb Young Center or the Page Walker Hotel.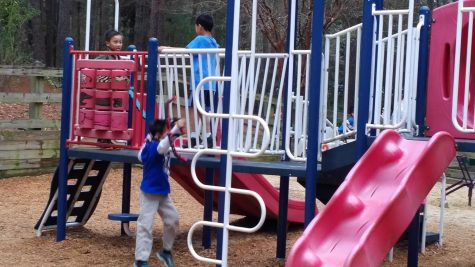 Recess
When asked what their favorite subject was during elementary school, many students would reply with "recess." During recess, students played games such as tag, talked with their friends or enjoyed moving their bodies rather than stressing their brains. Many students enjoyed the freedom and fun that came with recess.
The GH Falcon hopes that readers were able to get a blast from the past from this list. If you are looking for an even stronger wave of nostalgia, check out some old albums or pictures with your family!