Asia Fest: Building a Lasting Community
Taking place at Koka Booth Amphitheater and Symphony Lake, Asia Fest has brought together the Asian American community in the triangle area for seven years and counting. Beyond acting as the local hotspot for Asian cuisines, the annual festival serves as a celebration of the diverse cultural backgrounds in North Carolina. The 2022 Asia Fest took place on September 17th and hosted around 10,000 visitors and over 100 exhibits, performances, and activities.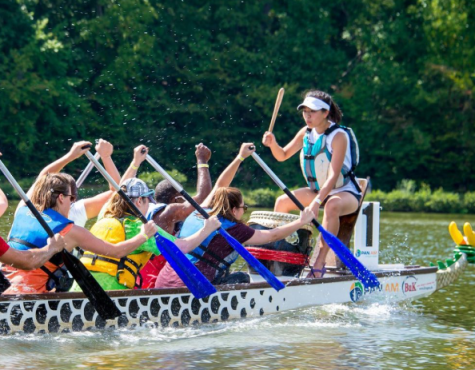 The festival is hosted by Asia Focus, a non-profit that aims to "promote diversity, inclusion, and cultural exchange services within the community." The organization offers support for immigrants through the naturalization process, college admissions mentoring, and other service-based projects. In an interview with the GH Falcon, Yun-Leih Chuu, Vice President of Asia Focus, said, "The participation and attendance [of Asia Fest] continue to grow annually. It opens an educational platform for diversity and inclusion that delights audiences of all ethnicities, ages, and genders."
Year after year, the dragon boat race remains one of the most popular attractions. The 300-meter race down Symphony Lake pays tribute to the 2,000-year-old tradition, originating in Guangdong, China. The race features multi-colored canoes that hold up to 20 people who paddle in tandem, with the support of a cheering crowd from the lakeside.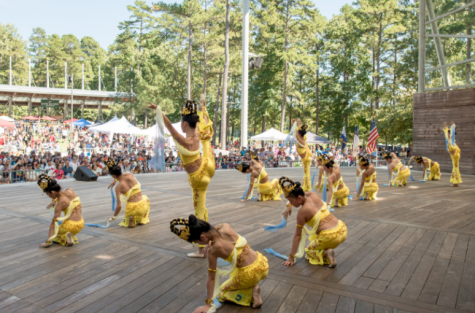 At the Koka Booth Amphitheater, Chinese folk routines, martial arts choreographies, and Bharatnatyam dances took the center stage. Talented performers from the Raleigh Academy of Chinese Language, TaiYin Choir, Chapel-Hill Chinese Folk-Dance Club, and Kalaanjali School of Arts showcased the cultural vibrancy in performance arts. Michelle Li, who performed traditional Chinese dance, said, "To see so many people of the same ethnicity as me made me feel so safe in a way as I felt that there were so many people around me who can relate to my culture."
From sticky rice puddings to steamed pork-filled buns, cuisine from all over Asia was readily available for guests to try. Popular treats included red-bean paste mooncakes, glutinous rice cakes filled with sweet dates or salty pork, and spicy chicken tikka masala. Beyond filling guests' stomachs, the festival provided small businesses a chance to find new customers, and show off their distinct cuisines.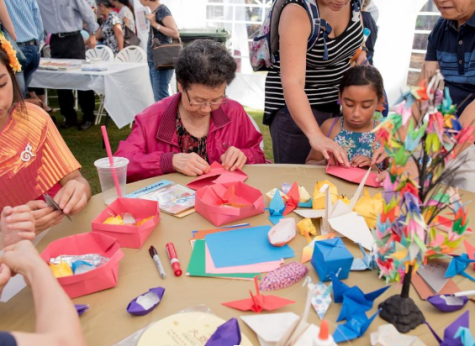 A smaller corner of the festival was dedicated to arts and crafts activities. Participants could try folding an origami paper crane or designing their own lantern. Besides providing a hands-on experience, the activities introduced handicrafts to guests that have long been part of Asia's rich cultural history.
Ultimately, Asia Fest is a celebration of community. After a day of delicious food, entertaining performances, and crafts, NC Focus hopes visitors will depart with a greater appreciation and understanding of the Asian-American community in North Carolina.