Early Season Sports Roundup: Fall Sports
Success and Hard Work Kick off Another Fall Sports Season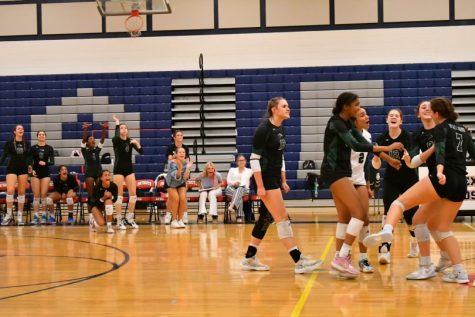 Women's Volleyball 
The women's volleyball team started the year off with a bang. The team is excited about a successful season, having won their first conference game 3-0 and achieving an overall record of 10-1. Out of the 11 games played, they have only lost 4 sets in total. Paris Lewis ('23) unfortunately broke her nose after playing Apex Friendship, but recovered in the Panther Creek game, where she had a 40% kill percentage. The team also welcomed a new setter, Autumn Lilly ('23), who has added her skills to the team's dynamic. With many games ahead, our Falcons have great hopes for their future games as well as their odds of making it to states.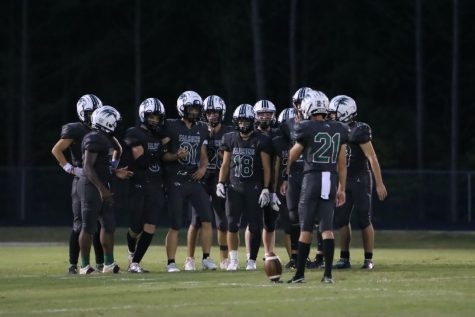 Football
After hours of summer practice, the varsity football team is ready for the season. Brandon Joyner ('24), middle linebacker and offensive tackle, said that practice typically involves running drills, tackling form, and practicing plays. So far, the outcome of games has been inconsistent, with two losses and a win. The football team had a tough early loss against Broughton, but they were able to bounce back and win their first home game against Southern Lee 17-12. With new players and a new head coach, there is room for skill growth and more victories as the season progresses.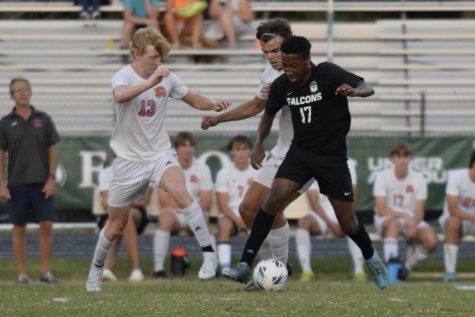 Men's Soccer 
Men's Soccer is currently ranked ninth in the nation and second in the state. Josh Bevan ('23), the team captain and forward, leads the team in points. So far, he has an average of 2.3 goals per game and 34 total points this season. The team has a 6-1 record, with their only loss being against Apex. The Falcons are also battling through the loss of their goalkeeper, Bassil Bali ('23), after he received a concussion in their game against Wake Forest. Thankfully, the Falcons have strong depth, and backup goalkeeper Noah Rerecich ('23) was able to step up to the plate. The team's goal for the season is to win states.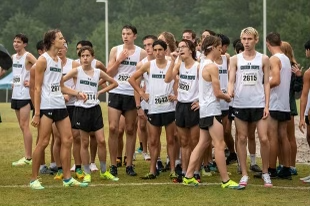 Cross Country 
Cross Country is off to a strong start this season with the boys consistently finishing in the top three and the girls breaking personal records. Grace Boughton ('23) said that the girl's team is finding its way to success in spite of running against some of the top-ranking schools from North Carolina and nearby states, such as Weddington and Mount Tabor. Gavin Hansen ('23), one of the top runners on the boys team, admitted that the beginning of the season has been hard and tiring, but everyone is adjusting. At their first race, the Early Bird Invitational, the boys team placed 3rd overall. Cross country runners look forward to keeping the momentum going in upcoming races.