Valentine's Day: Embrace It, Don't Hate It!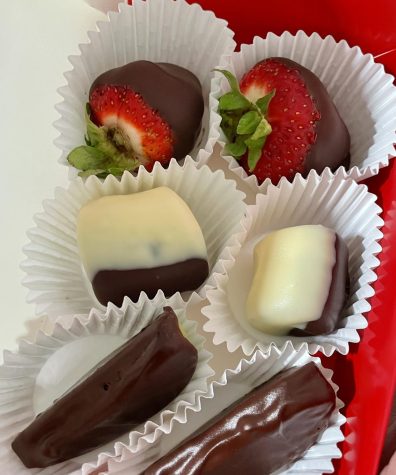 Valentines Day, although full of love and laughter, is ironically one of the most hated holidays. Many people, including Green Hope students, see it as a Hallmark scheme, serving no purpose but funding the greed and wealth of corporations. The Green Hope Falcon is here to convince students to take advantage of the holiday and celebrate love! Whether platonic, familial, or romantic, Valentine's Day is the perfect opportunity to show appreciation for those you adore.
Throw a Valentine's Day Party!
Regardless of if you are single or taken, a Valentine's Day Party is a wonderful excuse to get dressed up and have fun with friends. Complete with chocolate covered strawberries, classic love songs, and adorable holiday decor, what more can you ask for?
Rom-Coms and Chocolate
For all you hopeless romantics out there, here are some classic flicks that will throw love in the air: 13 Going on 30, When Harry Met Sally, and 50 First Dates. These charming films will lift your mood and leave you attached to the characters. Add some chocolate in there, and it's a date! Who doesn't love a good old-fashioned heart-shaped box of sweets? For a fun twist, you can make chocolate fondue dip for fruit, pretzels, shortbread cookies, and more.
Mocktail Competition
Prefer a night in? Challenge friends and family to a mocktail competition: a trend taking over TikTok. Each guest, or 'team' makes their own variation of a fun, delicious holiday themed mocktail! Check out these recipes from Taste and Gypsyplate.
Dinner Out
No one is a homebody all the time, so fill your craving for hitting town by heading to a sit-down restaurant. Set in the heart of Downtown Cary, Academy Street Bistro is a casual dining place that offers seasonal American Italian dishes along with a quaint atmosphere. If you are looking for a fancier option, check out Taverna Agora located in Downtown Raleigh. Try to grab a spot on the upper deck of this Greek restaurant for fresh air and sounds of the city.
Indoor Picnic
Although the weather isn't convenient for a traditional outdoor picnic, an indoor picnic will more than suffice. This activity is more suited for the special-someone in your life, and you can make it as romantic as desired. All you need are: blankets, candles, presents, and any delicious food!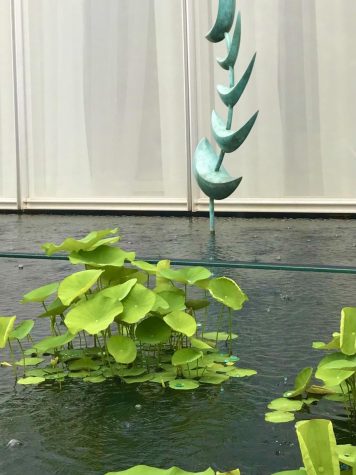 Art Museum
If you want to fulfill your creative side on V-day, then plan a trip to an art museum! Galleries are a perfect place for artsy pictures and peaceful strolls with your companion. There are many art museums sprinkled around the triangle, so driving around visiting many of them would make for a vibrant day.
Cooking Together
While finding a fancy restaurant never gets old, neither does the intimacy of cooking a meal with someone you love. Grocery shopping for ingredients beforehand, measuring the different components, and then enjoying the food at the end is an activity that cannot be beat. Try out these recipes from AllWomensTalk!
Whatever you wind up doing on Valentine's Day this year, don't forget to show love towards the people who mean the most to you. You are not obligated to do anything extraordinary to get the point across; a hug or verbal message is just as sincere. Regardless, we hope these ideas may end up helping you go above and beyond this Valentine's Day!