New clubs set new goals
Over the course of the 2022-2023 academic year, many new Green Hope clubs took the opportunity to pave new paths for interests within the student body, creating new activities to help impact the school's community as a whole. The GH Falcon has highlighted some of this past year's new clubs below.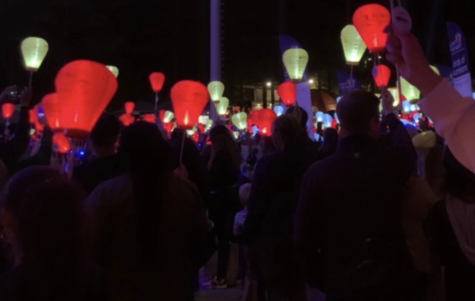 American Cancer Society
American Cancer Society (ACS) at Green Hope strives to get students involved in the fight against cancer. Throughout the past school year, ACS has fundraised, advocated and volunteered within the Triangle. One event that ACS participated in was Triangle Light the Night at Koka Booth Amphitheatre, to honor survivors of blood cancer. Additionally, ACS made care packages for patients at the Duke Cancer Institute, along with raising money for youth care patients and more. The students within this club advocate for the support of all cancer patients and are looking to continue many of their existing activities in the next school year.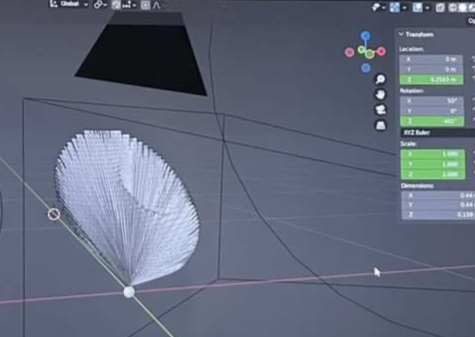 3D Modeling Club
3D Modeling is a skill that can be difficult to pursue due to the learning process needed to design 3D models. To create a community and teach more students about this field of work, the 3D Modeling Club was created at the beginning of this year. Composed of 30 members, these individuals have learned about 3D modeling and printing throughout the year. According to President Larry Zhao ('25) of the 3D Modeling club, the club plans to improve and become a part of SkillsUSA next year.
Blue Ocean
Preparing oneself for a career in the world of business can be difficult due to the lack of opportunities in real-world situations. This is especially prevalent when it comes to entrepreneurship. Blue Ocean has been founded so that students interested in entrepreneurship can create business plans based on a given prompt. Students can team up with fellow club members and compete in front of judges with their business plans, who are experts in the field and often have businesses of their own. Blue Ocean is completely virtual and plans to remain that way for the next school year, making it less time-consuming and allowing anyone to connect from anywhere. At Green Hope, the presidents at Blue Ocean give their members a variety of prompts to work with including education, healthcare and the automotive industry. They plan to expand their number of members and continue to help those involved, win competitions. According to Vice President Adam Safarikas ('24) students can win prizes of up to $1,000 for placing first. Whether one is looking for a fun club or looking to gain more skills in the business world, Blue Ocean is continuing to help students to gather skills important for their future.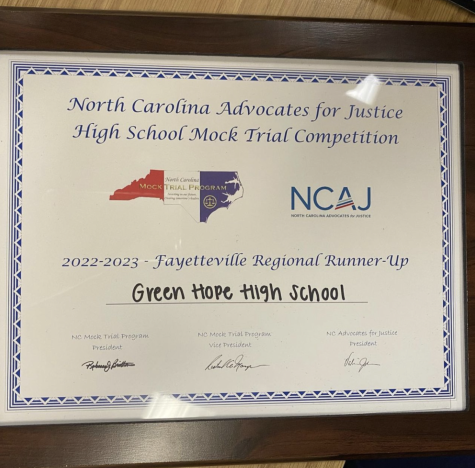 Law & Justice Club
The Law & Justice Club is a new club founded by Maria Livia Lopez('23) to help those interested in pursuing a career in law. Often law career opportunities can be hard to find for high school students planning on pursuing a job in the field, which is why the club has been created to enable Green Hope students to learn more and become involved in opportunities such as public speaking, and legal writing as well as a starting point to help students understand legal vocabulary and terms. This past year, the Law and Justice Club have achieved second place at regionals for mock trials. Officers will continue to strive to help those interested in Law develop their skills in the coming year as well!
Culinary Club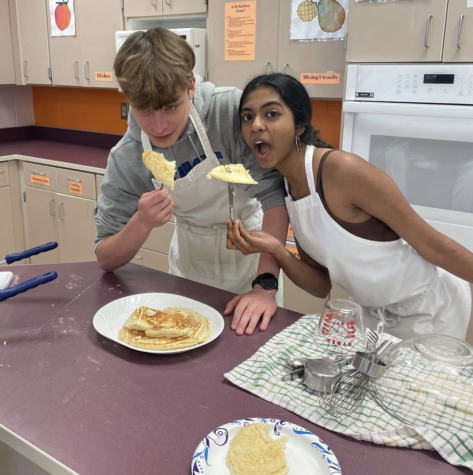 This is the first year for the Culinary Club, founded by Aleena Rosenzweig ('23). The club is located in the foods classroom, and has worked on setting up routines for the club and developing cooking projects with its members. They strive to create a club in which students can gain cooking skills, which are essential in day-to-day life. Next year, the club will focus on doing more cooking projects together.
Anyone in the Green Hope community is welcome to join clubs and achieve things within their interest. Whether one wants to study law or learn to cook, there is always a community within Green Hope to pursue each one's interests. As clubs continue to grow and develop, so do the skills of the members, making clubs one of the best ways to get involved!