Shots by Raf: From the classroom to the court
While most high school students are busy juggling academics, extracurriculars and social life, one young photographer makes waves in the business world. 
Green Hope student Rafik Khismatov ('24) is a driven entrepreneur who turned his passion for photography into a successful venture: Shot by Raf. After taking notice of the demand for photography and videography in high school sports, he utilized his skills to create a medium where each player can express themselves. He attributes his talent to his Adobe Visual teacher, Mrs. Jenna Baker.
Using software such as Photoshop, Lightroom, After Effects and Premiere Pro, Khismatov quickly and efficiently uploads the media from his camera to his laptop to edit his work. 
As a Green Hope Varsity Basketball player, Khismatov knows he needs to balance his academic endeavors and athletic pursuits. Despite the challenges that come with it, he takes pride in his ability to balance his time between his daily commitments. 
"I like to plan my day out the night before so that I am on top of everything," he said. "A typical day for me starts with completing my school day. Shortly after, I go to the library to finish my academic work for the day. Next, I either edit or create content at home or shoot some content if any events or bookings occur that day. Lastly, I end my day working out at the gym."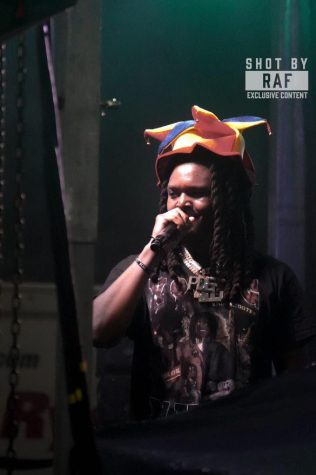 Though he has productive days, he claims that spreading himself thin has downsides, including sacrificing his free time. "It's definitely a good day if I get over 6 hours of sleep," he said.
Despite the heavy commitment to running a business, Khismatov believes that the pros outweigh the cons. By regularly shooting with different people, he enjoys forming new relationships. "From college football players to successful artists to my local high school peers, my page has been great at connecting me with awesome people," he said.
He also touched on the rewarding aspects of his early venture. 
"The most rewarding part of my business is watching it grow," he said." I gained a lot of knowledge on how to interact with people about business. My soft skills have improved a lot."
Shot by Raf has given Khismatov various skills and experiences that entrepreneurship can offer, from improving interpersonal skills to profiting from an artistic passion.
He ended with a piece of advice for aspiring entrepreneurs. 
"If someone is interested in pursuing a hobby-related business, my advice is to just get started and try to network with people in your related field," he said. "The biggest challenge at first is to get started and figure out the basics. I learned the most from professionals who were kind enough to mentor me."