Sophia's guide to the art of thrifting
You're casually scrolling through TikTok when your eyes widen. A popular influencer shows off the coolest jacket you've ever seen, the jacket you've had dreams about. Immediately, you click on the comments to see where you must order this exquisite article of clothing, but a harsh reality sinks in: it's thrifted. The jacket, untraceable, slips from your grasp.
Without much luck at thrift stores, many are quick to dismiss the idea of thrifting completely. However, many attempt the possibly rewarding experience wrong. Here is what you need to know to find the jacket of your dreams and beyond at the thrift.
Discover where and when
Scout out thrift stores in your area. Don't be afraid to call and check when new clothes will be stocked. Be sure to arrive early on this day of the week; it's a first come, first serve type of deal. Try to shop for clothes that are in the off-season for better luck.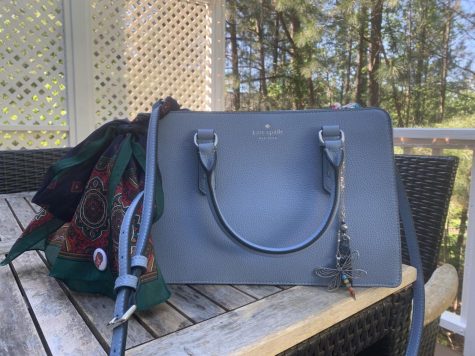 Treat it like a game
It's a common misconception that as soon as you walk in you will suddenly pick up the perfect outfit. Thrift stores are not comparable to retail stores in this way. One of the most beautiful things about thrifting is that you earn the clothes you find. Expect to be digging through bins and shuffling through hanger after hanger. All parts of the thrift store can be used. You never know when you can make a baby shirt into a crop top or discover a cute oversized grandpa sweater. A quick skim won't cut it. While it might be tasking, the one-of-a-kind pieces you may walk out the door with are worth it. 
Company? No thanks.
When thrifting with friends a common dilemma may occur: thrift envy. The person you came with snatched up the best items in the store and you can't help but feel jealous. Luckily, this common phenomenon can be solved by venturing solo. This option, however, may not be as fun. Try bringing a buddy that you know won't pose a threat to your shopping cart, perhaps a friend with a different style than you.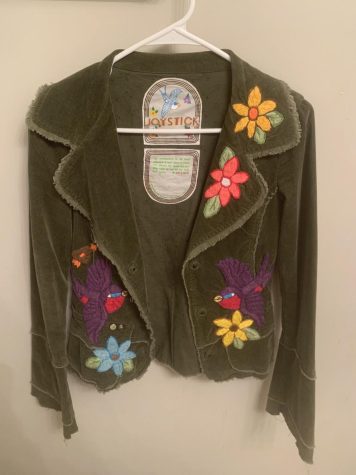 Don't confine an object to its original purpose
One of the best parts about thrifting is that almost everything can be repurposed. Go on Pinterest and get creative. Old jeans can be turned into purses. An overlooked bandana can piece together an outfit in a plethora of ways- as a top, a scarf, a belt, even a purse accessory.
Know when to accept defeat
Make sure you don't buy clothes just to buy clothes. See if you can envision your finds blending in with the rest of your wardrobe. If an item doesn't fit and can't be adjusted using a shoelace or a belt, then don't bother spending the money. If you're debating whether or not to buy an item, the best bet is to put it back. If it was truly meant to be, hesitation wouldn't be necessary. 
Not only is thrifting cheaper and better for the environment, but a chance to leave with wearable tokens of cherished memories. If you're looking to heighten the uniqueness of your style, thrifting paves the way for new wardrobe inspiration that can't be passed up. Remember to be open-minded and may the thrift gods be in your favor!