Mass shooting at Nashville private elementary school results in the death of six individuals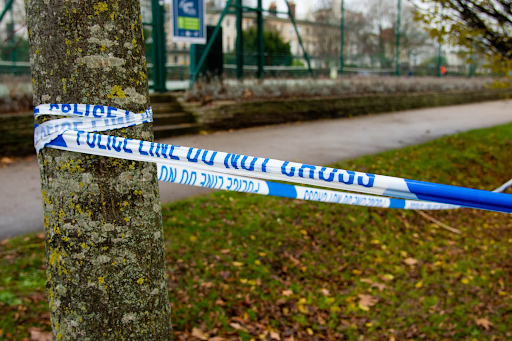 A mass shooting occurred Monday morning as a 28-year-old shooter, identified as Audrey Hale, killed six people at the Covenant School in Nashville, Tennessee. 
Armed with two AR-style firearms and a handgun, the perpetrator shot through the glass side doors of the building, before entering the school and shooting six victims, including three students and three adults. The police identified the victims as Evelyn Dieckhaus, Hallie Scruggs and William Kinney, all 9 years-old, and substitute teacher Cynthia Peak, 61, custodian Mike Hill, 61, and head of school Katherine Koonce, 60. Hallie Scruggs was reportedly the daughter of Chad Scruggs, a pastor at the school-affiliated Covenant Presbyterian Church. 
Nashville police responded to a 911 call made at 10:13 a.m. before engaging with Hale, who was shot and killed 14 minutes later by officers in a lobby area on the second floor of the school. Students and staff of the school were evacuated from the building and escorted to the nearby Woodmont Baptist Church. 
The assailant reportedly attended the school for a period of time, although it was not disclosed for how long, and was found with a written manifesto and maps of the school that detailed features such as surveillance camera locations and potential entry points. The shooter obtained at least two of the three firearms legally. 
Hale identified as transgender, but authorities are unsure of whether Hale identified as male or female. Hale previously worked as a grocery shopper for Shipt, graduated from Nossi College of Art and Design last year, and worked on a book about a support dog, according to their Linkedin profile. 
No motives have been identified, but authorities suspect "resentment" for attending the institution may have played a role in the incident. 
The Covenant School is located in the affluent neighborhood of Green Hills, just outside of Nashville, Tennessee. 
Located just outside Nashville, Tennessee, the private elementary school served the affluent neighborhood of Green Hills. Tuition costs around $16,000 annually for kindergarten through fifth grade students and the school serves around 200 students. 
The shooting is the latest to unfold in a recent uptick of gun violence in schools. In 2023, the K-12 School Shooting Database reported 89 school shootings in the United States. Despite the increase, shootings at elementary schools are relatively uncommon occurrences; they account for less than 20 percent of school gun violence incidents. 
President Joe Biden called the shooting "sick" and "heartbreaking", ordering flags at all federal buildings to be flown at half-staff in order to honor the victims.