A dress guide for 2023 prom season
Prom is approaching, and finding the perfect dress can be stressful. There are a plethora of options nowadays, so below are some ideas to help guide you on the search for a prom dress!
---
Maxi dresses
Long flowy dresses are definitely something to look out for this prom season. Its length and silhouette are elegant, especially if the dress is constructed of reflective materials. Maxi dresses provide an airy feel while not being so grand that they are hard to manage, like princess dresses.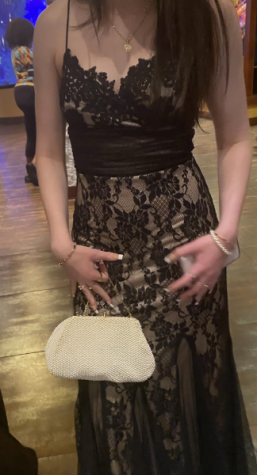 Mini dresses
Mini dresses are the perfect twist for prom! Whether they are more fitted to one's body or have a layered look, they are always ideal for bringing more attention to your shoes or jewelry. Their short length often fetches more attention as most people opt for longer options and allows you to free your legs, especially if you plan to hit the dance floor with friends.
Colors to look out for
This year's apparent trending prom colors are pinks, dark reds, mauves and light blues. However, if you are looking to fit the theme while also purchasing a dress you can wear again, try going for classic colors such as black, white or maroon. These colors can often be used for longer than bright trendy colors, so look out for dresses with more classic colors.
Patterns & decors
Sequin and floral dresses are super popular at the moment, and since prom is going to be in May, reflective dresses with a bit of sparkle will look stunning in the sun or bright lights. Floral dresses are also cute, especially if they are made of flowy fabrics, which will provide more breathability when wearing them.
Sourcing
Showing up in the same dress as someone else is always a no-go, but finding a cute dress for a low price can be challenging. If you are looking for a dress for a low cost, check out second-hand stores such as thrift stores, but also apps and websites such as Depop and eBay. A unique and cute dress is important, but so is where it comes from! Try to ethically source the clothes you shop for if you have the financial ability to do so.
---
Whatever dress you decide to strut on the dance floor with, remember that your confidence is ultimately what matters. Instead of worrying about what others will think, prioritize feeling comfortable and good about yourself.