Valentines Day gift guide
Valentine's Day is quickly approaching and with it comes the pressure to find the perfect present. Whether it's shopping for a significant other or a best friend, the GH Falcon is here to provide six fool proof Valentine's Day gift ideas!
Hoodies
Hoodies are the perfect piece of clothing, especially for North Carolina's frequently changing weather. No matter who someone's Valentine is everyone can enjoy the comfort of a warm hoodie. Try finding a color that your Valentine doesn't own or one that they love, making it more personal. While buying just one hoodie is great, another option can be purchasing a matching set with each other!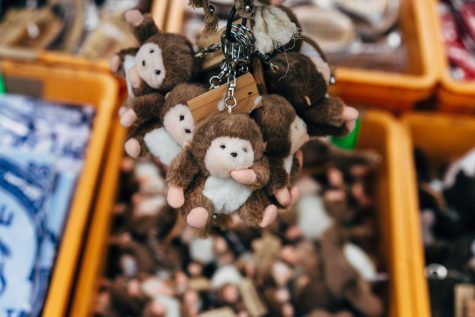 Keychains
A keychain is the perfect gift due to its customizability. One can either make it from scratch using materials such as rope and clay or buy one online. A keychain of someone's favorite animal, crystal or a memorable picture makes it a perfectly personable present for every Valentine!
Gift Baskets
While gift baskets seem like an easy gift, they can be incredibly thoughtful. Adding pictures and personal notes can add a romantic aspect to the present. However, if you simply want it to be fun Walgreens and nearby pharmacies are always open and fully stocked with gummies, chocolates, and cute plushies. Find a basket and get decorating for Tuesday!
Wallets
Shopping for men can be quite difficult, but one can truly never go wrong with a wallet. A simple wallet is great for carrying stuff on the daily such as their student ID and credit cards. Additionally, it can be filled with cute pictures and trinkets to make it more personal. Although a wallets is a simple gift, it's one that can be used forever.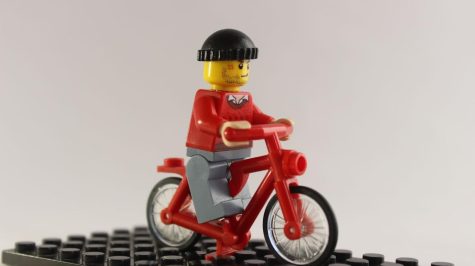 Legos
Lego sets are the perfect gift for a significant other that enjoys problem solving and building puzzles. Flower and painting sets are the perfect activity to bond with a loved one this Valentine's day. Not only is it a fun activity, it can also be displayed as room or car decor!
Mini Nerf Guns
If a Valentine prefers experiences over quite activities, mini nerf guns are a fantastic gift for them. They are relatively inexpensive, fun to play with, and can be used even after Valentines has passed. Grab a couple friends and have a fun little nerf war!