A new semester brings new teachers
With the second semester starting up, Green Hope High School has brought in four new faces. The GH Falcon interviewed these staffers to find out their stories and what made them want to be Falcons.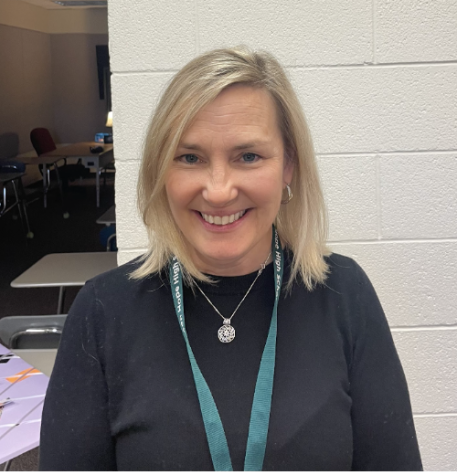 Ms. Christina Ammerman
Ms. Christina Ammerman is well acquainted with the school and the area as a former teacher and parent of Green Hope. "I used to teach at Green Hope, and I have been a parent from 2010 until last year. It's a phenomenal building," stated Ammerman. Her three children all attended and graduated from Green Hope.
Ammerman was brought back in as both the intervention and the mentor coordinator. As the intervention coordinator, she is responsible for providing struggling students the support they need to succeed and be independent. Regarding the mentoring position, she is responsible for helping guide beginner teachers to develop good relationships and ensure success in what they teach.
"I love it. It's like coming home. I know half of the building because my own three children were taught by a lot of teachers here." stated Ammerman. 
The first week back has been great for Ammerman, and she looks forward to growing the intervention and mentoring program.
Ms. Becky Lang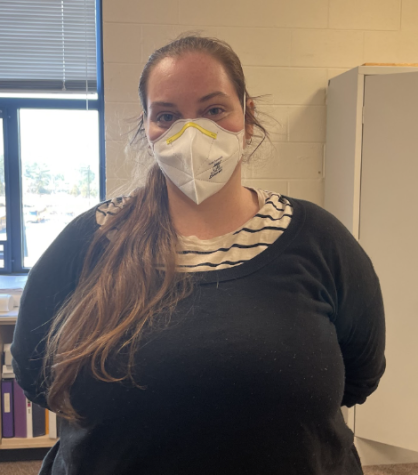 Ms. Becky Lang joins Green Hope as an English I teacher and found motivation to teach at the school due to its culture and sense of community. "At my interview, I asked, 'What is the culture of Green Hope?' and Mr. Hall let me know that it's really like a family here. I loved the idea of working with teachers who support each other and kids who are part of a community," stated Lang.
As for her thoughts on Green Hope, she has had an amazing experience meeting new people and is happy to be a part of the school. She stated, "It's been a busy week, but I'm happy to be here. I'm happy to see so many motivated students, and I'm having a great time getting to know everybody."
Lang added, "I think there are so many beautiful and amazing things to discover as readers, thinkers and learners. Sometimes we really get focused on getting an A, and I want to shift that focus a little bit. How can we become lifelong learners? How can we find that language that speaks to us, the words that stick in our heads and hearts?" She looks forward to teaching her students to become lifelong learners rather than just learning to get good grades.
Ms. Beth Peterson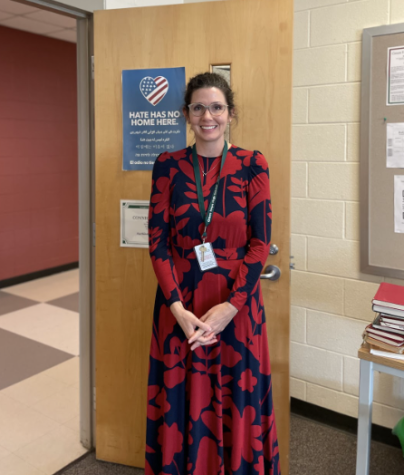 Ms. Beth Peterson is a first-year teacher who teaches English II and English II honors. She described her primary motive for joining the staff, stating, "I want to say it is close to where I live. Also, I'm working on my master's degree at the same time, and they needed a part-time teacher, so the scheduling worked for me. Working on my school at the same time was another big motive for me."
She was asked what her goal was at Green Hope, to which she replied, "Just growing as a teacher. I've been in this master's program for two years now, and I feel like it's been a lot of talking about teaching, and now I get to actually try it. It's been about stretching myself and growing as a teacher."
Peterson shared her thoughts on what she thought about the school so far. "I love it! Everybody in the English department has been kind to me, the students have also been sweet, and I feel like it's a good fit," stated Peterson. Peterson has done a great job teaching so far and shows a strong determination to improve her skills.
Ms. Nicole Troiano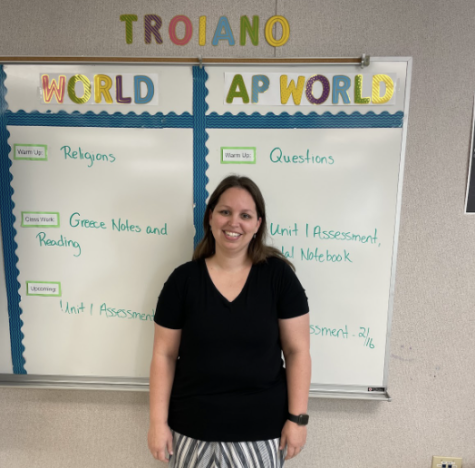 Ms. Nicole Troiano teaches World History and AP World History at Green Hope. When asked what her reason for teaching at Green Hope was, she replied, "A big motive for me was that it was closer to home. I was commuting over 30 minutes to work, so saving 15 minutes each way is a benefit to me."
Troiano worked at various schools before entering Green Hope and shared how they differ. She stated, "The kids here are responsible and respectful, and they're far more participating in class than other schools I've worked at before. The administration is also very communicative." She ended by telling us that her goal was to continue doing her job well, interacting with the students here and forming relationships with them.