COVID-19 drive-through testing reopens in Wake County as cases spike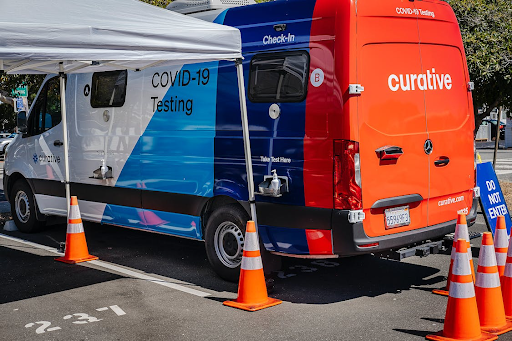 Wake County has reopened drive-through COVID-19 testing following a spike in cases during the holiday season. Reaching its record high 'Coldest Christmas' in December of 2022, travel and temperature is affecting the number of these cases in North Carolina. Green Hope students are not excluded from those affected. 
Though the statistics on these cases have yet to be released, the CDC has stated that there is an influx in flu activity. Later developing into COVID-19, more patients have been hospitalized due to COVID-19 in recent months. Between December 22 and 28, 2022, WakeMed alone has reported having 288 cases of the flu.
Businesses and schools are now urging employees and students to stay home if they are feeling unwell, and they are also advocating for testing as soon as possible. Through reopening free drive-through testing, Wake County hopes to make the convenience and availability of COVID-19 testing easier at an earlier stage as a preventative measure.
The urgency to prevent more COVID-19 cases has increased across the nation. Increasing in 19% across the U.S., with omicron sub variants in a large majority for many of the cases in the northeast.
Some places currently open for drive-through testing in Wake County include MAKO Medical sites, Wake County's regional centers and several other parking lot sites in Raleigh, North Carolina. 
Getting tested early would not only benefit those who are ill, but also local doctors and hospitals. The goal is to be able to identify symptoms earlier on to recognize whether the ill individuals have the flu or COVID-19, as both sets of symptoms remain similar.
Though drive-through testing helps with the convenience and availability of testing, at-home testing remains the favored option among Wake County residents. 
Ipsi Vasipali ('25), a Green Hope High School student who missed a week of school due to COVID-19 in November 2022, is one of many students who chose to take an at-home test."Drive-through testing is a great idea as long as it's not the only way to access testing as not everyone has an easy access to a car," stated Vasipali, "If I was required to take a PCR, I would definitely use the drive-through."
With all its benefits, Wake County urges testing at home and at local drive-throughs to help decrease the risk of spreading COVID-19.