A passion for fashion: Kendereus Smith's Sentez Wardrobe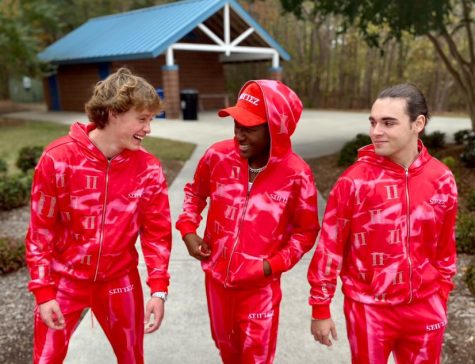 Student entrepreneur Kendereus Smith ('24) is incorporating his love for fashion into his new clothing line. Sentez Wardrobe released on January 6, featuring merchandise such as hats, accessories and sweatsuits. Smith aims for his company to be a blend of luxury and streetwear, a type of fashion featuring fashionable, casual clothes usually inspired by hip hop, surfing or skateboarding culture.
In an interview with The GH Falcon, Smith discussed the inspiration behind the clothing line and the process of starting his own business.
"The inspiration behind my clothing line would definitely be my love for fashion. Ever since I was a kid, I loved cool designs and the nice material in the stores when I walked in," he said.
Smith said he takes notes from brands such as Louis Vuitton, Dior and Lorvae, applying tips he learns from their operations to his own business.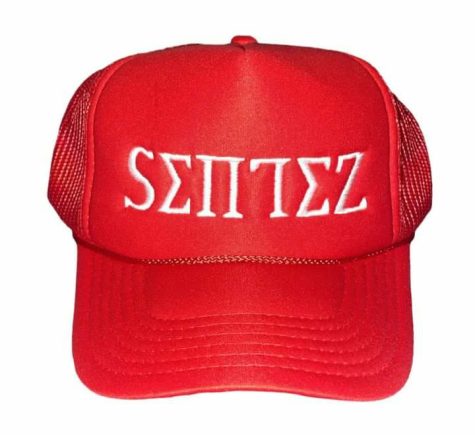 In developing his business, he said the process "has its ups and downs."
"Starting a business is a tough process especially at the age of 16. I don't have the same access to certain things like jobs that pay well enough to fund my clothing and I'm not of age to request a bank loan! I had to search for the proper job and work from morning to night just to make sure I was financially covered from the start, all while still in high school," he said.
Smith worked at Chick-Fil-A, a car wash, Rosatis, and later Bojangles to finance his business, sometimes working two jobs at once.
He also had to find manufacturers who could supply his clothing. Luckily, his passion for the fashion industry meant he had connections with fashion designer associates who could refer him to manufacturing companies.
"
Starting your own business also gives you discipline, an open mind and courage to try new things creatively"
— Kendereus Smith ('24)
Despite the challenges, Smith said the process has also been a valuable experience. "Starting your own business also gives you discipline, an open mind and courage to try new things creatively," he said.
Within less than 24 hours, Smith earned over $2,500, selling out of the Sentez PR Box and Rouge Trucker Hat. Smith is excited by the early success, as well as what the future holds. "Hopefully in the next five years you'll see it on billboards," he said.
"To see all of my progress come together and transform into this extraordinary brand, it fills me with joy in a plethora of ways and I'm forever grateful," Smith said.