Vaishy Kumar wins Alan Paller cybersecurity scholarship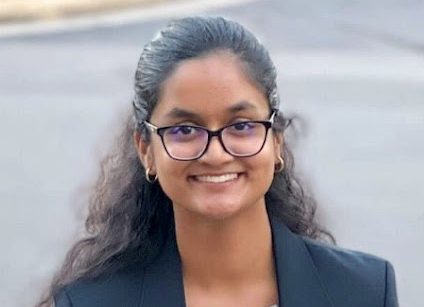 Vaishy Kumar ('23) has been involved in technology and cybersecurity at Green Hope since her freshman year. She now directs two computer science clubs, the Black Falcons and GH Coding Club, and is known for her in-depth knowledge of the subject. Last November, Kumar won the Alan Paller Honor Scholarship, a $500 scholarship for students who have demonstrated excellence in cybersecurity.
Recently, the GH Falcon interviewed Kumar to learn more about how she won this prestigious scholarship.
How did you apply for this scholarship?
"It was just through Cyber Start America, which anyone can join. It is a cybersecurity competition where you do ethical hacking challenges. I just competed in that and ended up earning a scholarship."
How did you win the Alan Paller Honor Scholarship?
"I won this through the National Cyber Scholarship Foundation by participating and receiving a high score in Cyber Start, a cybersecurity competition. I was one of the top in the U.S. to become a national cyber scholar through that competition. Of those national cyber scholars, I was in the top 500 who earned my GIAC certification, where I had to study a course and get a high score on an exam."
How did you prepare for the competition?
"I had to look at my resources for cybersecurity, and it's a lot of research. During the competition I had to use my research to figure out vulnerabilities in the computer system. It is open note and you can use online resources, so it's just about being able to find those flaws and having a good understanding of coding and cybersecurity."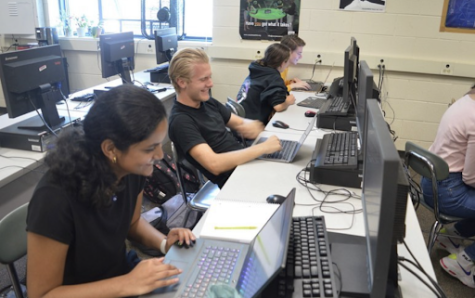 How did you feel when you learned you won the scholarship?
"I was really excited and I think it was a great honor to receive this scholarship. It showed me that I can pursue this field, and I'm really excited for what comes next."
What advice do you have for those that are trying to apply for scholarships or go into your field of study?
"For those applying to scholarships, I would just say apply to as many as you can. For those going into cybersecurity, it is a very difficult field. However, if you are really passionate about it you can do well. I think that anyone can get into cybersecurity if they're interested in it."
Would you suggest others to try Cyber Start?
"I would suggest for people interested in cybersecurity or who are just learning more about it in general to apply and compete in the Cyber Start America competition. It is a great competition and even if you don't have prior cybersecurity knowledge, you can learn a lot."